Madonna, bluefin tuna and age-old dynasty: the Hispano in Murcia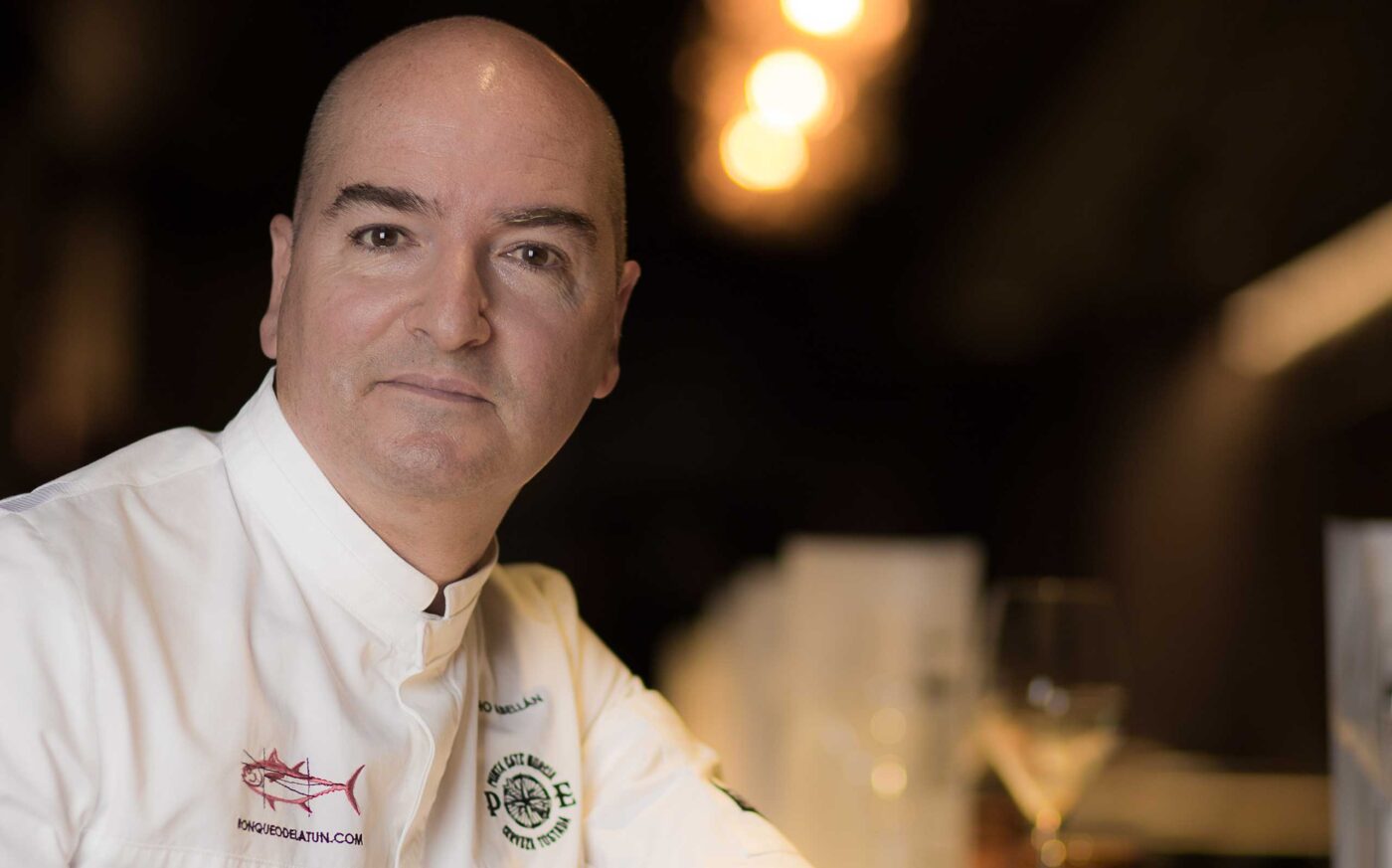 A logbook by Sensei Hiroshi Umi.
The culinary critics of The New York Times – as well as many of my compatriots– know very well where to go if they wish to taste the traditions of Old Europe. They delight in age-old family restaurants. The trust inspired by the knowledge that a gastronomic establishment has survived nearly a hundred years, or more, and that the members of the same lineage remain committed to its bars, tablecloths and orders, having survived the trials of time. A safe bet, in other words, that you will enjoy a heavenly feast. The fact is that my earliest years in Spain taught me that sometimes one generation opens up shop, the second consolidates the venture and underpins its virtues, and the third blends it all together (with a motley crew and at all hours, in the main).
All of which follows on from my recent visit to the restaurant Hispano in the historic old town of Murcia, practically in the shadow of the cathedral belltower. An establishment which serves as an example of how to perpetuate a business through honesty, commitment and certain family principles that must be honoured. With different generational interpretations, of course, as a restaurant does not become the oldest in the city without changing or evolving. Back in the 1920s the founding grandfather, Baltasar, chef at the Hotel Victoria, could never have imagined it…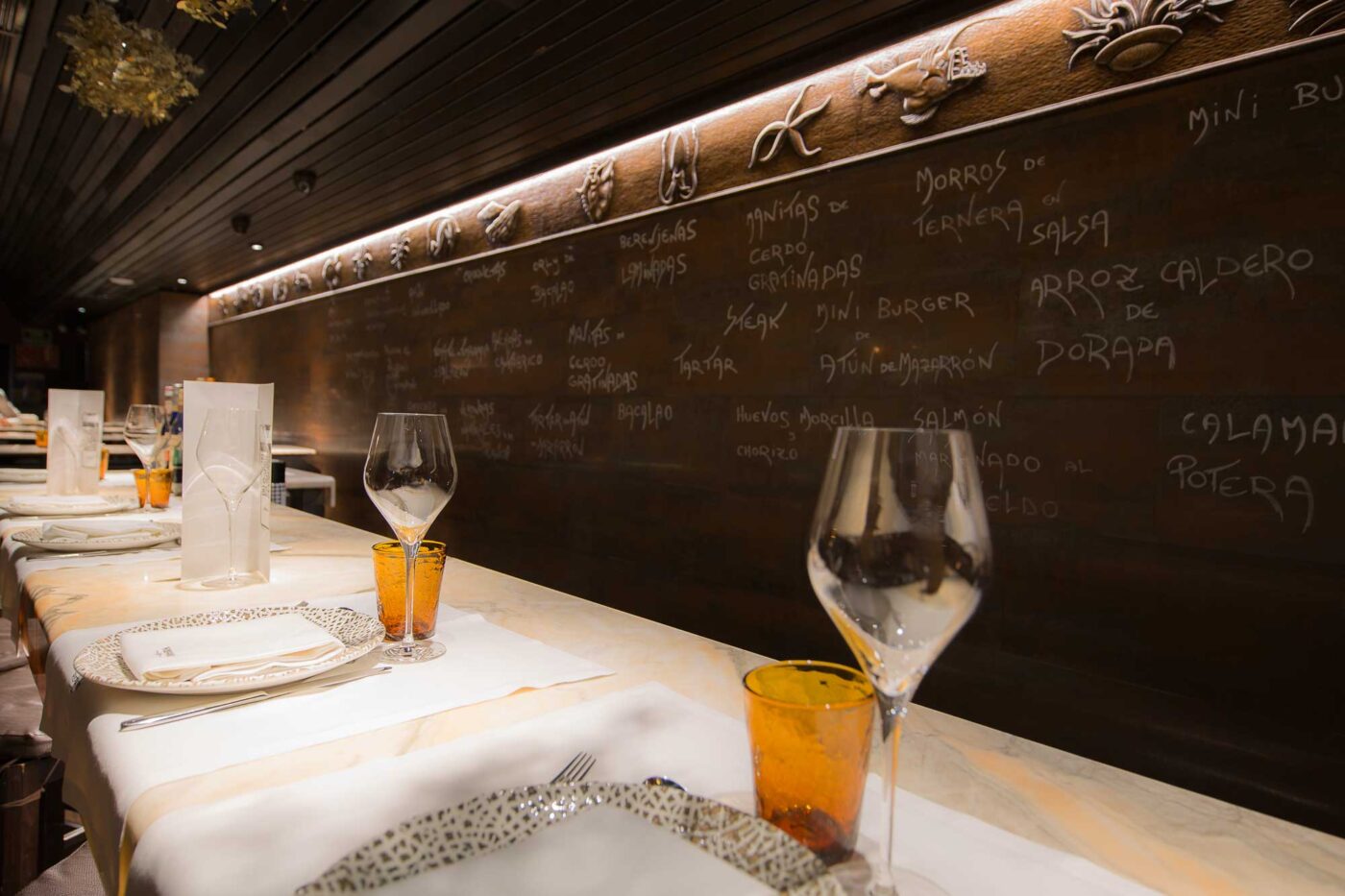 Nacho Abellán, captain of the Hispano
The Hispano has been run by the Abellán dynasty with skill, good cheer and finger-licking food since 1926, which means that it will soon be celebrating its centenary in style. Today, accompanied by his brothers Balta, Rocío and Joaquín, it is down to Nacho Abellán to helm the family business, now housed on Calle de la Radio after a number of enforced relocations. Close-up we find an affable, inquisitive chef with a sparkling gaze, a lover of no-nonsense ingredients, forged in the fierce heat of luxury catering and everyday seafaring life.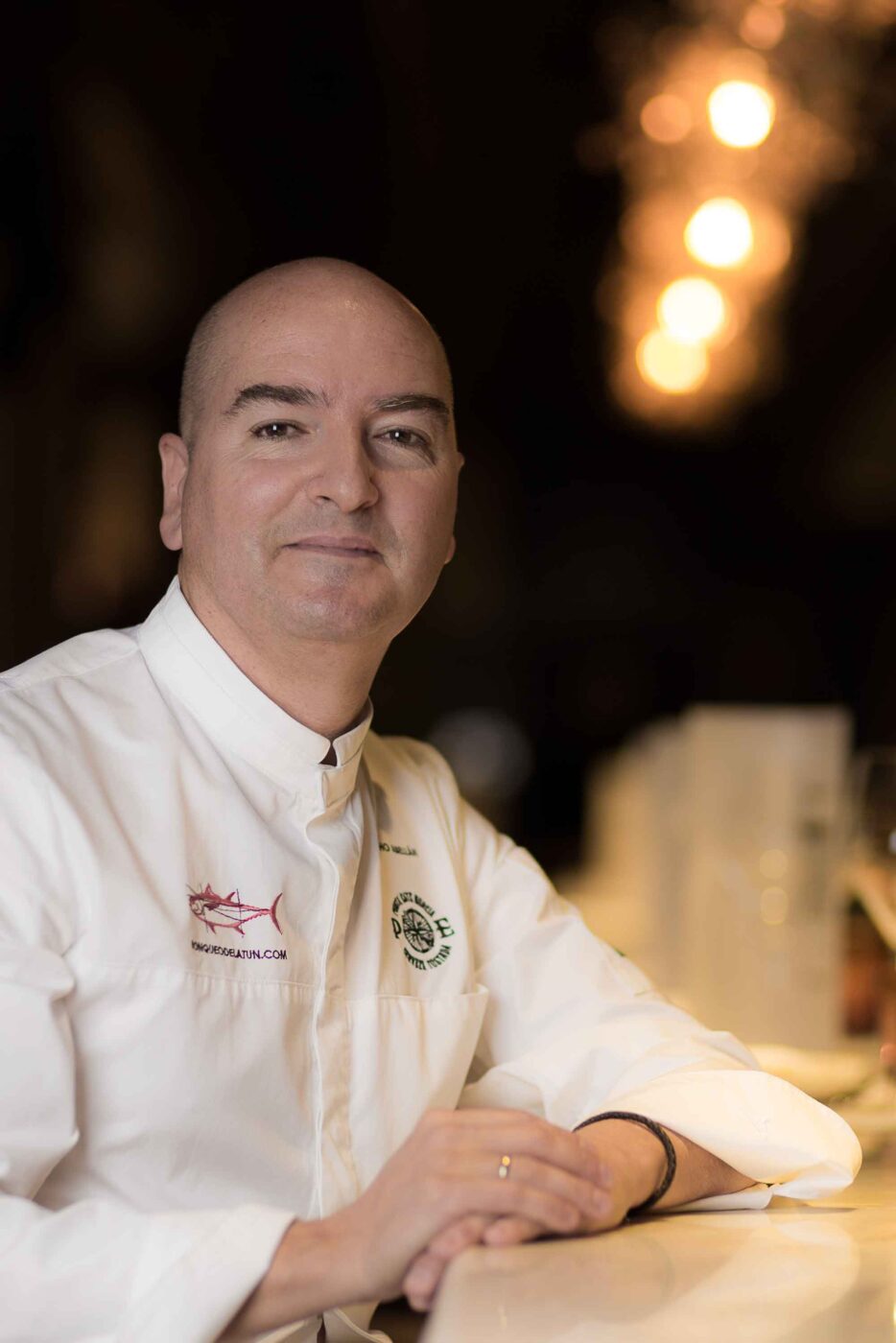 efore ending the day chatting to the customers. At night my father would bring fish from the market, which he cooked in the real old-school manner, over a low heat, just as my mother did. There would be a smell of tuna with tomato, tuna with onion, tuna and potato stew… Given how close the Mediterranean is, we have always had a real affinity for this produce," Nacho recalls.
A revolution courtesy of Fuentes
The years passed, and as a result of his travels, of listening, searching around with his endless, youthful inquisitiveness, the chef took the business to a different level of quality. Which coincided with a crucial meeting: he came across Fuentes, and discovered farmed bluefin tuna at first hand. "When I tried it, when I put it in my mouth, it started a revolution, a change of concept at Hispano. We simply wanted to shorten the cooking time, or half-cook it, because we found that this really improved the produce. And so we have updated the whole traditional set of recipes for 2022. Because we have been lucky enough to see the whole feeding process out at sea, in situ. In this case it's the same as with wine: you only understand the winery's philosophy when you visit the actual source. And we also chose particular cuts and began to serve them raw, with a dash of extra virgin olive oil, a pinch of pepper or a little mustard, not wasabi. We maintain that this is produce of Murcia and the Mediterranean, despite being rooted in Japanese culture," he explains.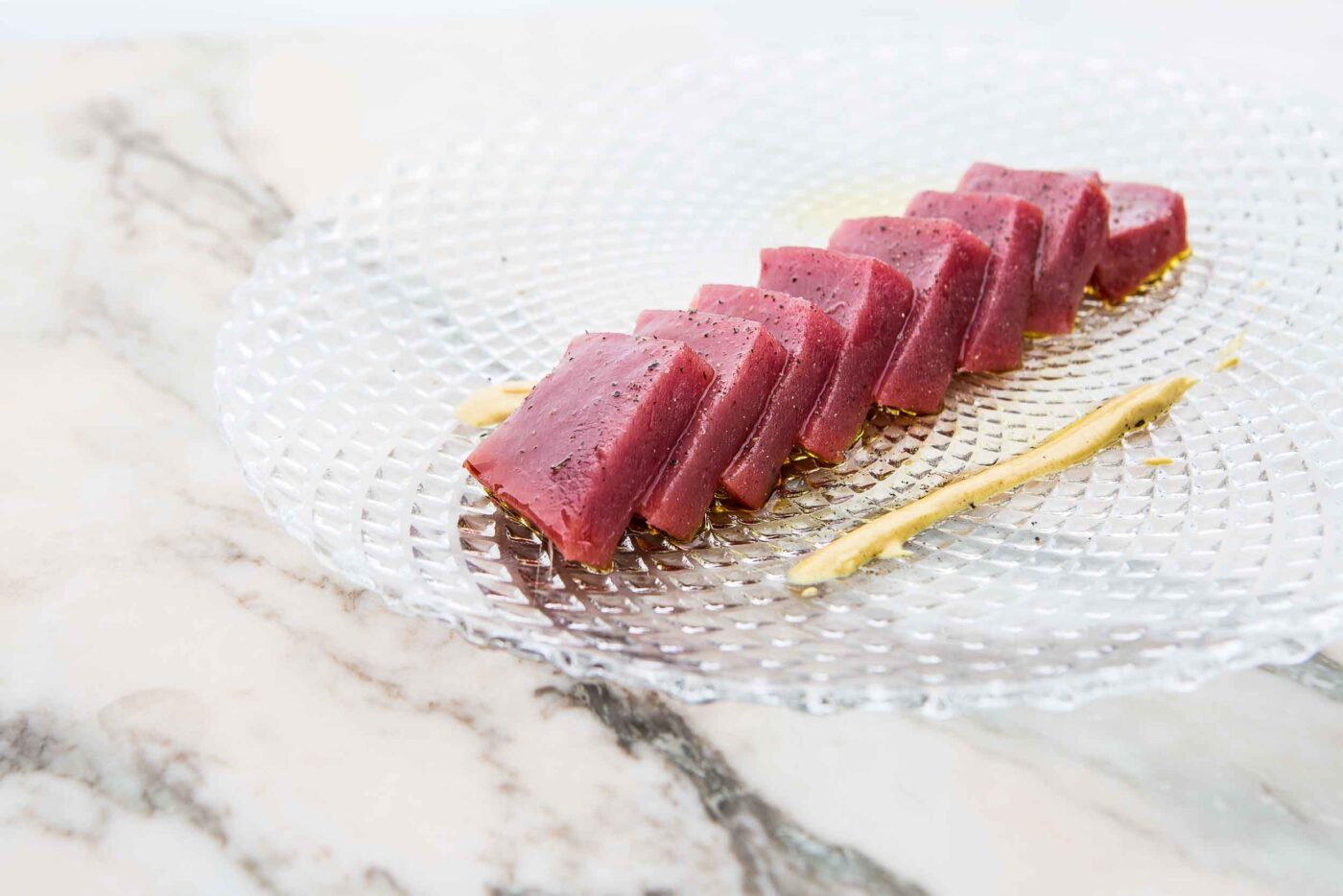 With its totemic marble bar counter, perfect for Murcia's lively nightlife, Hispano has now expanded to become both a restaurant with a contemporary menu, and a chic, informal venue of barstools and mood lighting. With bluefin tuna centre-stage. In a spicy tomato cream, where the acid itself ultimately half-cooks the fish; in a sashimi that Nacho Abellán's own mother loved, branding it "daring"; in tuna tripe mixed with stewed pork and a traditional tomato sofrito; in a creamy fideuà with tuna belly and artichokes; in a reimagined marmitako or tuna with onions and potato parmentier.
"We get through around 100 kilos of bluefin tuna a month. We even have a mini burger which has proved really popular, and is great as a late night bar snack," the 48-year-old Murcian says. The rest of the menu is dotted with cod orly, traditional caldero, pork shoulder, hake cheeks and neck fillets, rice, pigs' trotter gratin with cured ham, well-hung sirloin… A well-stocked wine list courtesy of local DO regions.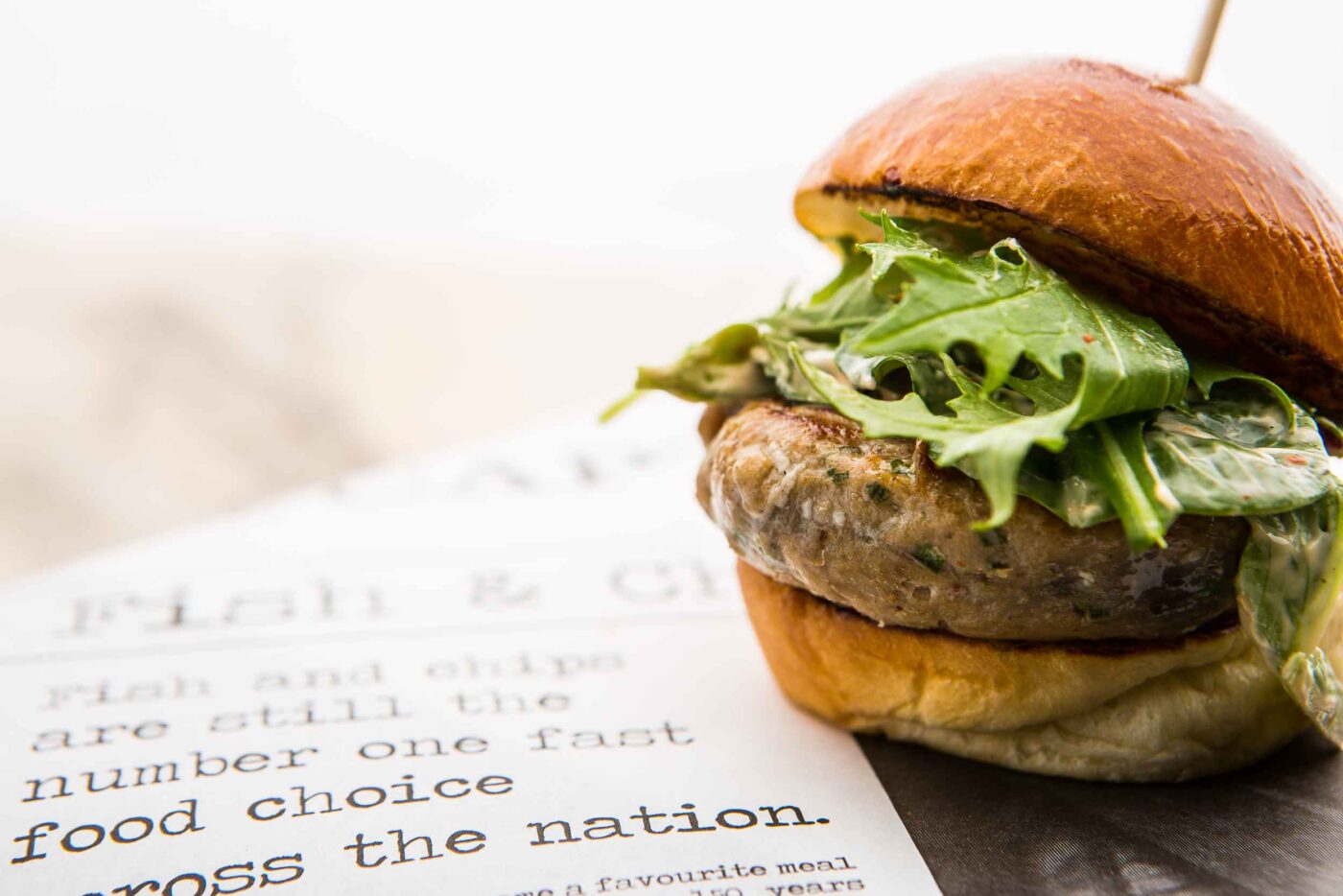 Madonna, Coldplay, Sahkira and other celebs
We could not give the details of this esteemed family lineage without recalling an episode from the world of pop. A good few years ago the Hispano, whose original name came from the fact that it stood alongside an old branch of the Hispano Americano bank, served up the beachside catering for the wedding of a couple from Madrid. There was a stand there. With the Fuentes logo. Serving tuna that proved the talk of the town. One guest asked if they could repeat the feast in Madrid. Two weeks later, Hispano and Fuentes found themselves handling the catering in the VIP lounge of the Vicente Calderón stadium for a concert by a singer by the name of Madonna.
"There were 200 guests, including Antonio Banderas and a load of celebs. We were in all the papers. It was a spectacular success, and with produce from Murcia. After that they called us up for the launch of the record, Paradise by Coldplay, for Shakira…," adds Nacho, who has for nine seasons now performed an open-air tuna butchery, "where the public learn about the anatomy, the art of cutting, how to cook it… A cultural event rounded off with a themed dinner courtesy of a guest chef. We are waiting to see when we can do it again because of the pandemic".
All the signs are that the Hispano will reach its century. In any trade or field, though, a generational handover offers few guarantees of continuity. I recall from my own country the Zengoro dynasty who run the Hoshi Ryokan hotel (Komatsu, Ishikawa prefecture), which has been in business for 1,304 years, and is now on its 46th generation. As recorded by Guinness itself. We cannot count on such longevity, but nonetheless believe that the Abellán dynasty has a lengthy and fruitful culinary life ahead of it.