The flavourful and well-travelled history of Longino & Cardenal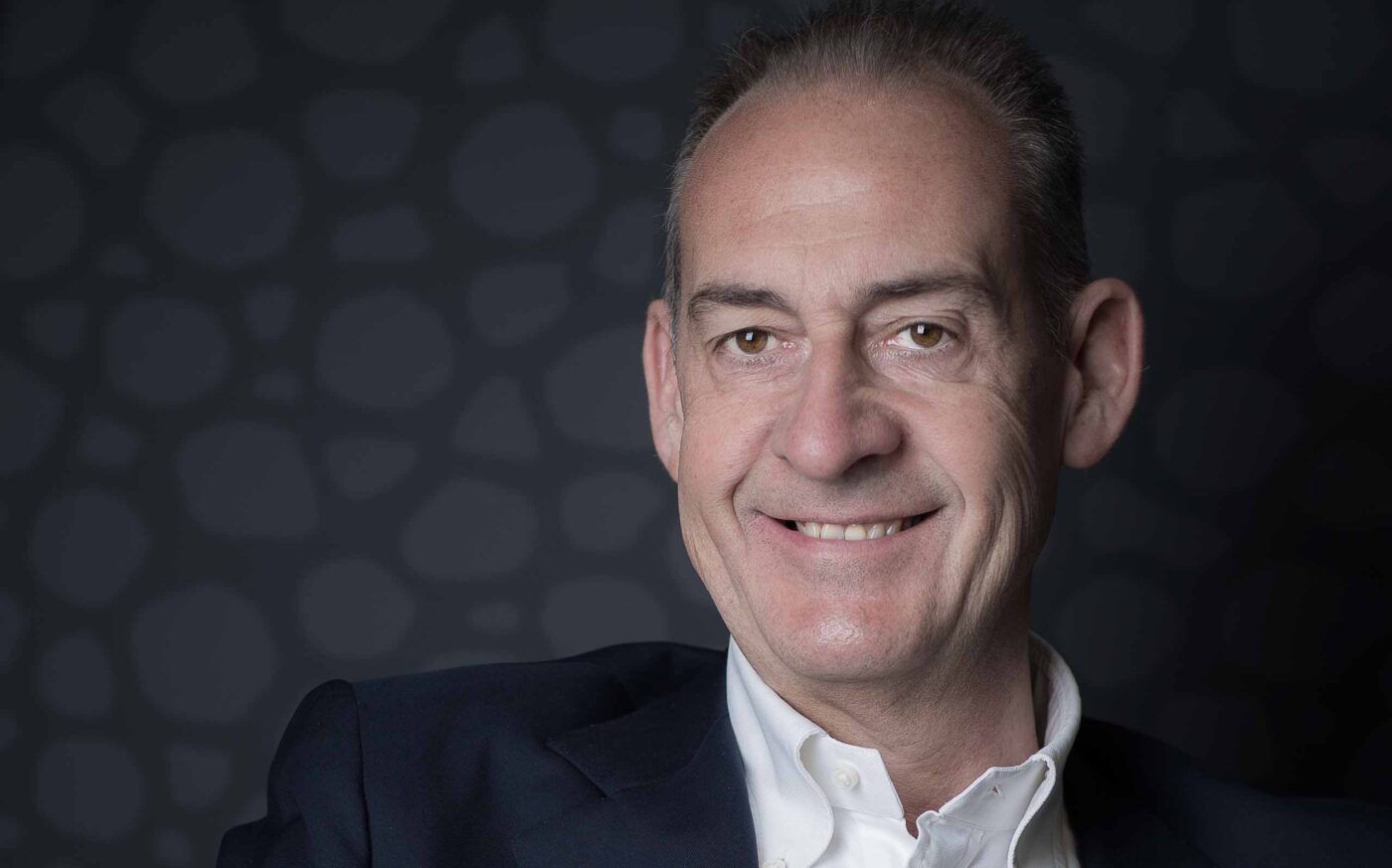 A logbook by Sensei Hiroshi Umi.
Their motto says it all, like jewellers crafting gems and precious stones found in far-flung corners of the globe, whether in open-cast mines, sea beds, volcanoes or shadowy grottos: "Rare and precious foods". This has been the watchword of the gastronomic detectives Longino & Cardenal for 30 years as they scour the world in search of the finest ingredients. They pack their bags in pursuit of the finest produce, some of which is not widely traded, on behalf of restaurants who know what they want, professionals in the sector and end consumers who, as they say, have a nose for quality.
Globe-trotting gourmets like yours truly, who eschew intensive production, to sniff out, locate and individually distribute the finest black tajima wagyu in Kobe, the most frequent truffles from Alba, Sicilian prawns of outstanding size, or the finest king crab from the freezing waters of Norway, to mention just a few scattered points of the compass. There is plenty among the 1,800 different products they deal in daily, within 12 categories which include marine plankton, pasta, rice, pulses, salts, condiments, spices, cheeses, hams, groceries of all kinds… Provided that they meet their standards of quality, environmental commitment, respect and sustainability.
Riccardo Uleri. Passion for Premium produce.
And when one opens their magnificent catalogue, the Fuentes family's bluefin tuna is one of the standard-bearers. We accordingly met up with Riccardo Uleri, CEO and majority shareholder of this Italian company which has set up shop in Dubai, Hong Kong and New York, having persevered from its humble origins in Liguria and established itself in Pogliano Milanese, in 1993.
"I was born near Varese, close to Switzerland, in 1966. While studying Economics at university, I began working at the family textiles firm in Legnano. And then the company was sold, and I came into a little money, which had been divided up among my five siblings. As I loved the world of food and wine, I then came across this small company, with one employee in the warehouse and a woman who handled the accounts, and which had been founded in 1988. I bought it in '92. I was so thrilled with my job that I never finished my degree. And so at the age of 26 I became a businessman. The company was engaged in the same business as now: selecting the very finest quality, top-of-the-range produce worldwide, for restaurants. Back then there were just six products, while now we deal with 150, and have 5,000 customers," explains Uleri, a man of outstanding courtesy who speaks fluent Spanish.
Falling in love with Fuentes bluefin tuna
At the time, this intrepid, ambitious young man knew nothing at all about bluefin tuna and its subtleties, its gastronomic potential. Fresh produce (vegetables, meat, poultry, fish, seafood) was not included in the portfolio until 2004. And when it was, turnover burgeoned. "We were dealing in cheese, charcuterie, foie gras… We didn't know about bluefin tuna until 20 years ago. In Italy it was the poor relation of the succulent swordfish, much drier, and was only eaten in the line-fishing season, in May and June. With the spread of Japanese restaurants and the fashion for raw fish, all that changed. These days everyone talks about Spanish tuna, but a decade ago it was hard to get Italians to buy it," he asserts.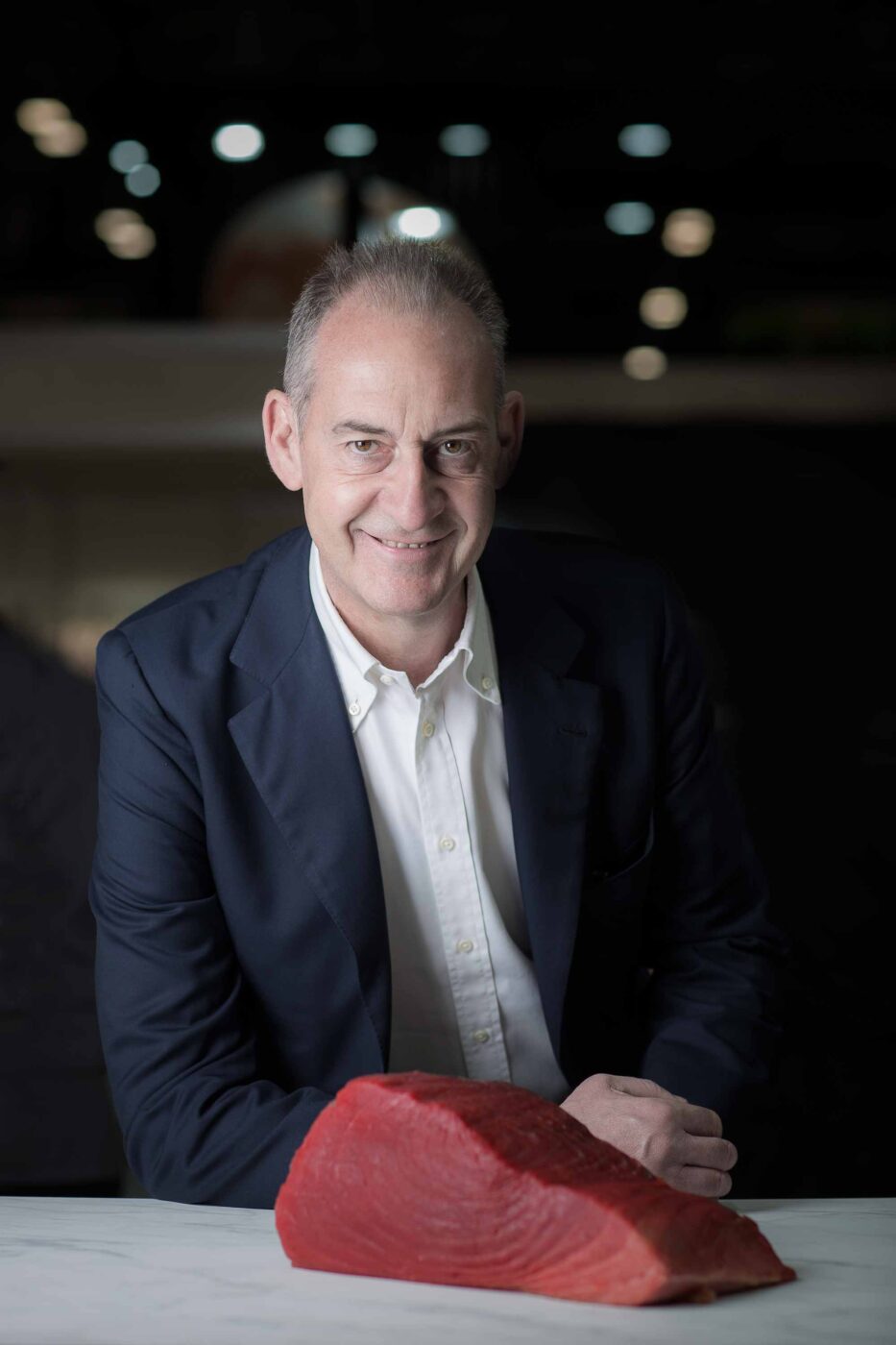 "Fuentes is becoming important on the Italian market, because until recently the brand and its methods were unknown, since almost all the loin and belly was sold to its Japanese customers. I've seen their methodology at the fish farms, the way they feed the fish and the freshness they achieve, and I love that, because what comes first is the respect for the produce that we are looking for, and I like to know the personal and professional story behind that. One of their advantages is having both net-caught and farmed produce, with constant regularity, and highly reliable levels of freshness and fattiness. That is what the Italian restaurants we serve are after," explains the man behind Longino & Cardenal, a brand name that is also a successful piece of marketing.
They dreamed up a couple of imaginary figures who would make the perfect pairing: Longino, a Swiss of noble descent, and Cardenal, a Cuban fisherman, partners in a global culinary treasure hunt. Both share their passion for quality food, and decide to head off together in search of more refined specialities. Bingo. Expansion and success. Hong Kong in 2013; Dubai in 2015, New York in 2019; a network of 180 suppliers; a corporate turnover of more 30 million euros. The adventure continues. Each year they shift 100 tonnes of tuna with the Fuentes hallmark. And the figure is rising…
Of tatakis, Spanish cuisine and Italian restaurants
Uleri admits that he eats out every day, as his job requires, knows how to cook but is no great devotee, and is a sucker for tuna belly tataki with a spoonful of caviar on top, "for that balance between sweet and savoury, the iodine of the roe and the succulence of the tuna complementing one another". His favourites in Spain are the rice dishes, the meat from Galicia, sharing a few tapas and helpings of asparagus, anchovies and acorn-fed ham. If he has to pay a culinary visit to my adopted homeland of Spain, you will find him in San Sebastian or Bilbao.
And asked to cite an Italian eatery to sample tuna from Cartagena, he mentions "Glass Hostaria, in Rome, where Cristina serves a phenomenal version, and has a Michelin star; and then Pashá, in Conversano, Bari, and Sadler, in Milan, also with a star". As for Italian pairings for tuna, he would order a Sauvignon Blanc from Friuli or a sparkling wine from Trentino. Uleri takes his leave of your humble blogger with the promise to meet again in his home country, with a table laid out between us. Right now, he must answer the call of other commitments, other climes, other flavourful delights, wherever they may be…