Sharaku: hidden island, supreme nigiri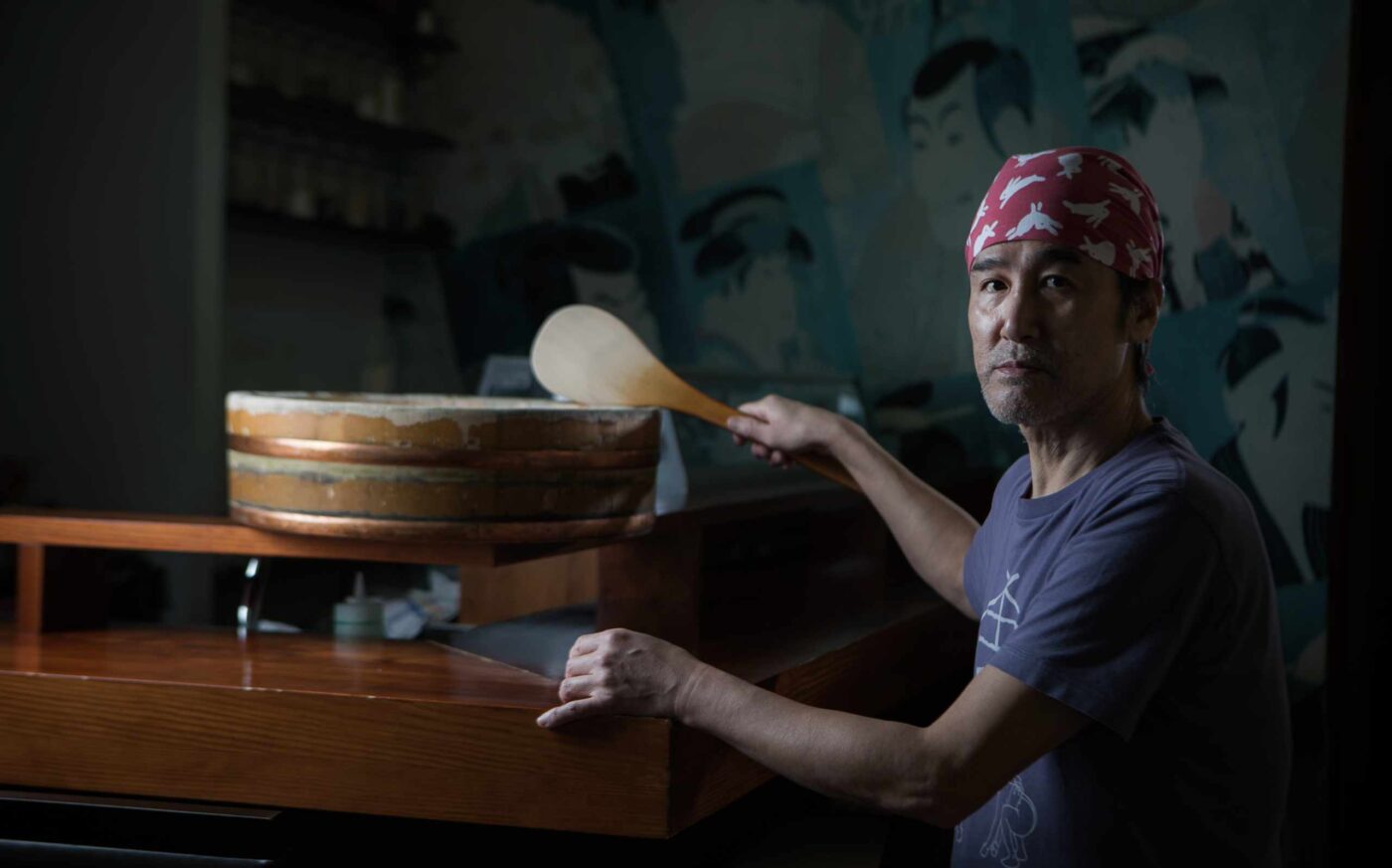 A logbook by Sensei Hiroshi Umi.
One of the most reassuring experiences for the nomadic, investigative, analytical, gluttonous and loquacious guild of culinary critics is for our taste buds to come across some unsuspected discovery. The fewer expectations a restaurant arouses in advance, the more their talent surprises you when you leave, the greater your recollection of the flavour of their creations, your emotion, the greater the sense of pride in having uncovered an out-of-the-way gem amid the tidal wave of digital recommendations.
Something which typically happens outside the usual circles, the lists, rankings and crowded profiles on Instagram. It doesn't matter whether the restaurant in question is in a back alley of Usera, a little neighbourhood that even has the satnav foxed, a chaotic street food stall in Singapore, or tucked away beneath an office block in suburban Ginza, as in the case of Sukiyabashi Jiro, a legend with its own documentary (Jiro Dreams of Sushi, available on Netflix and for free on YouTube), which held three Michelin stars up until 2019, when the inspectors withdrew the accolade as bookings were not accepted from all customers. An injustice which does not trouble the great and venerable Jiro Ono in the slightest…
Masashi Noda: from Osaka to Las Rozas in Madrid
Tucked away in sleepy Las Rozas outside Madrid, between the banks of the nearby River Guadarrama and the throngs at Las Rozas Village shopping centre, lies Sharaku. Its chef, Masashi Noda, opens this Japanese restaurant every day, with the measured quiet and degree of stoicism that can be seen in his dishes, both light and deep, with sunlight flooding through the huge windows to embellish the delightful setting.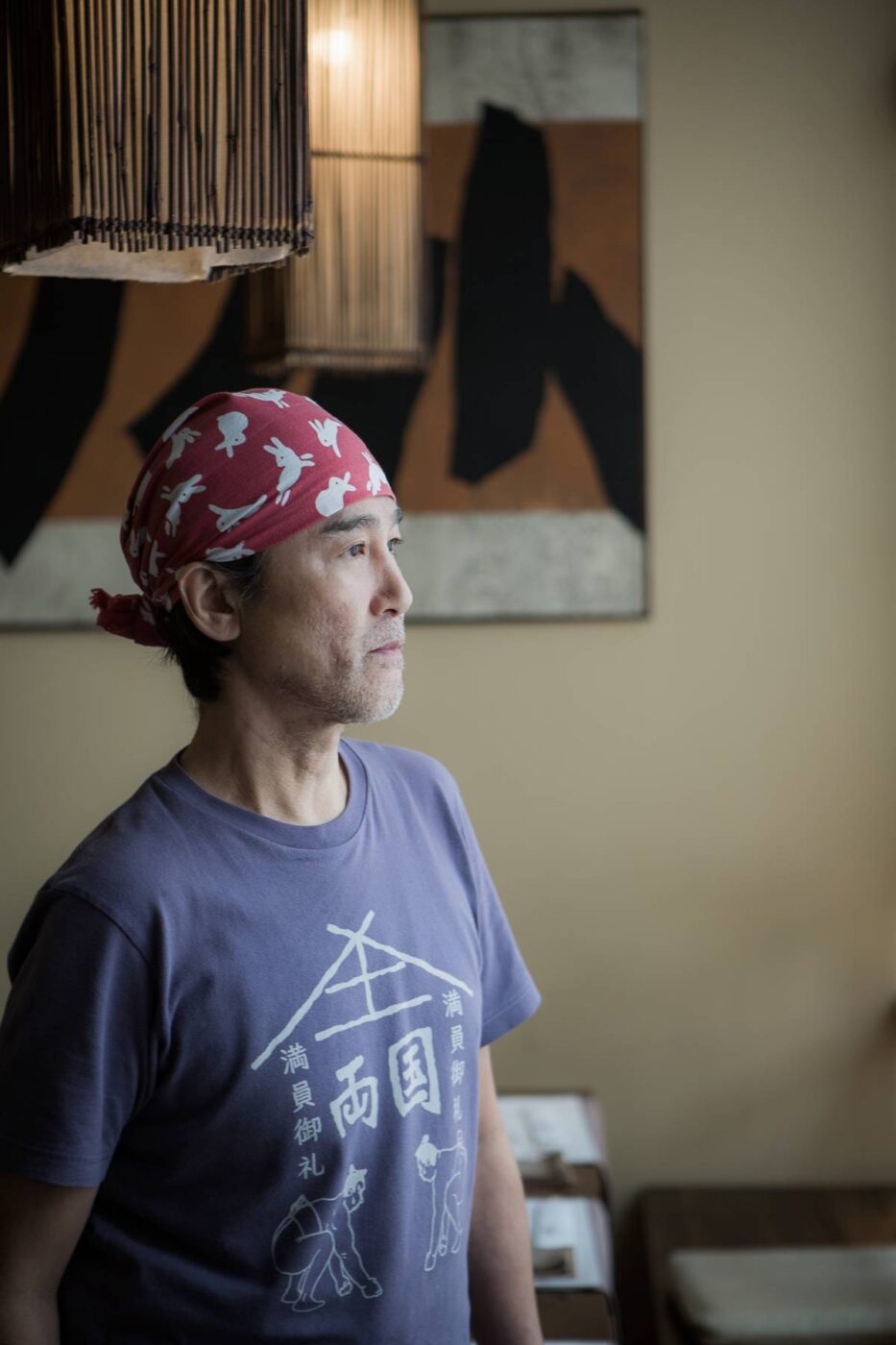 Noda is an old-timer of the Madrid sushi scene, with a history which while not as legendary as the aforementioned Jiro, does serve as a very valuable record of my country's culinary migration. It stands out, then, as a little gem far from the hustle and bustle of Madrid. "I found these premises in Las Rozas because I really like Las Rozas Village, the outlet shopping centre next door to buy whatever I need. I opened in 2007. I had learned to cook in Osaka, under a French chef. Back then I was handy with a knife, but didn't know how to slice sushi. I learned that in my 18 years at Donzoko (another legendary Madrid restaurant, on Calle Echegaray)".
"I moved to Madrid in 1989 because of a Spanish girlfriend I met in Japan. Her mother was Japanese, and she had returned to Wakayama to learn her mother tongue. We met in Osaka; she was 19 and I was 23. We came to Madrid together, and settled down in the El Pilar district. I thought this country was paradise. That was back in 1989," explains Noda, continuing his repertoire of tales.
Bluefin tuna, an essential feature at Sharaku
"When I was a boy I really liked Osaka cuisine. There were various types of tuna available: hon maguro (bluefin tuna) kihada (yellowfin or albacore), mebachi maguro (big eye), and even maguro from India, at different prices. We always ate the cheapest one. But they were all caught wild. I like the smallest ones, with an intense flavour. I now use the Fuentes Bluefin Tuna supplied by Cominport; I've been dealing with their owners for 32 years now. It's really good. The quality is always consistent, guaranteeing good produce all year round, on a regular basis. How the tuna are fed is really important. It is the king of raw fish… And price as well (laughs). I get through around 10 kilos a week, above all top loin". We have space for 10 people at the bar, and a room for another 12. The average price is no more than 25 euros.
With two little piles of salt beneath the lintel of the door to dispel bad luck, the restaurant's name is an undisguised tribute to the 18th-century figure Toshusai Sharaku, the greatest, most mysterious and renowned of the masters of Japanese ukiyo-e engraving (the floating style reflected in the painting The Great Wave off Kanagawa) and kabuki theatre. "The name was available. And I loved it. As simple as that," he summarises. By way of decorative ornaments, a kamidana or Shinto domestic altar where Noda makes his offerings, kanji calligraphy, and blinds with the outlines of the dramatic actors of the aforementioned kabuki.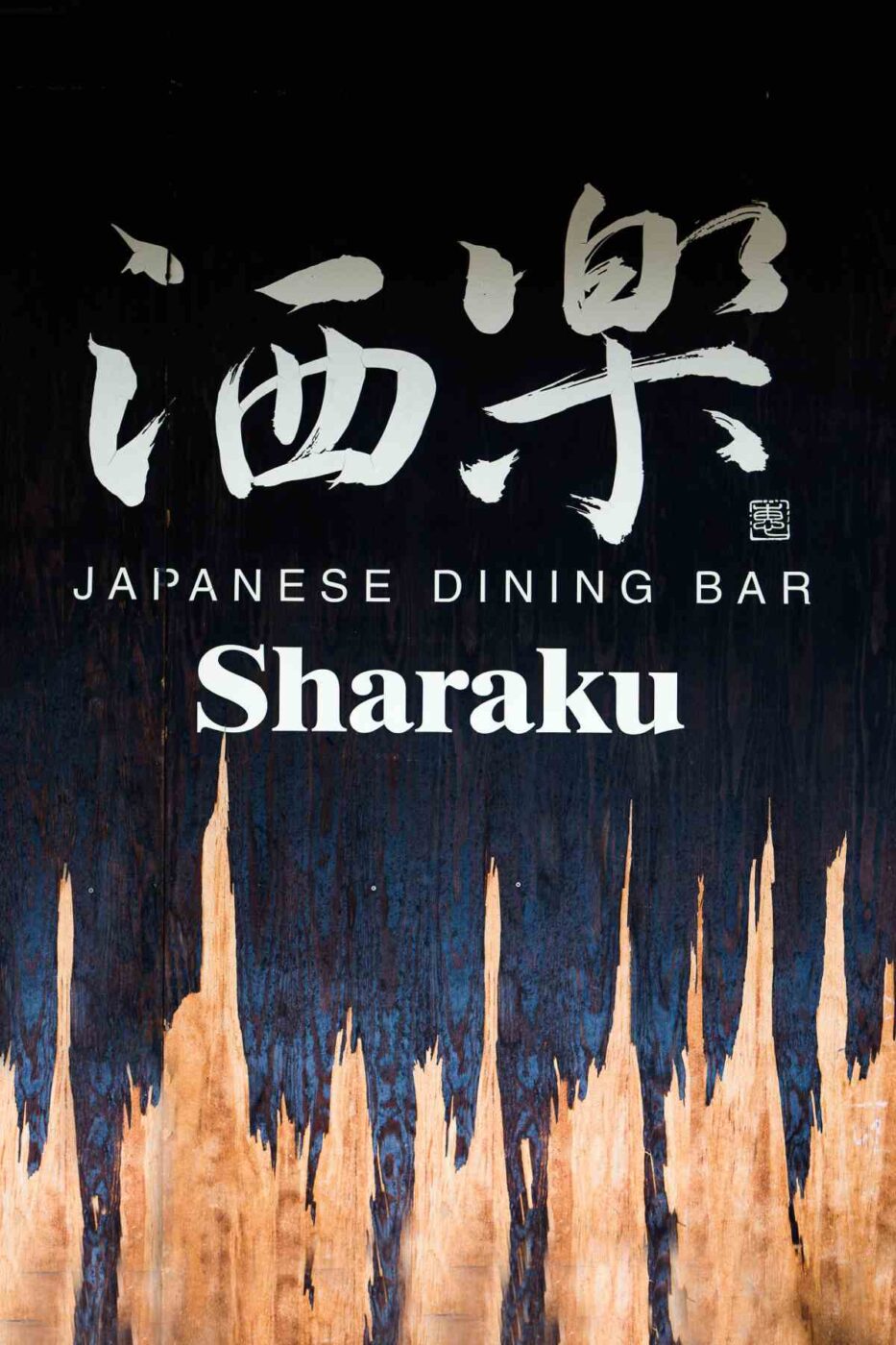 Sashimi, nigiri and grilled maguro
A wholly unpretentious and well-orchestrated kitchen serves up sashimi flowers made from the finest chutoro, nigiris based on rice imported from Italy or the USA (sometimes of tuna belly, sometimes bonito), grilled maguro with teriyaki sauce, shake shioyaki (grilled salmon with salt), karague (chicken fried twice, the second time after having cooled), outstanding ebi frai (really, really crunchy battered prawns), excellent and unadorned bream, sea bass, mackerel, scad, eel, hamachi… No flourishes. Just the fundamentals. As drinks pairings, beers and a decent junmai daiginjo sake or two, on a pared-down menu.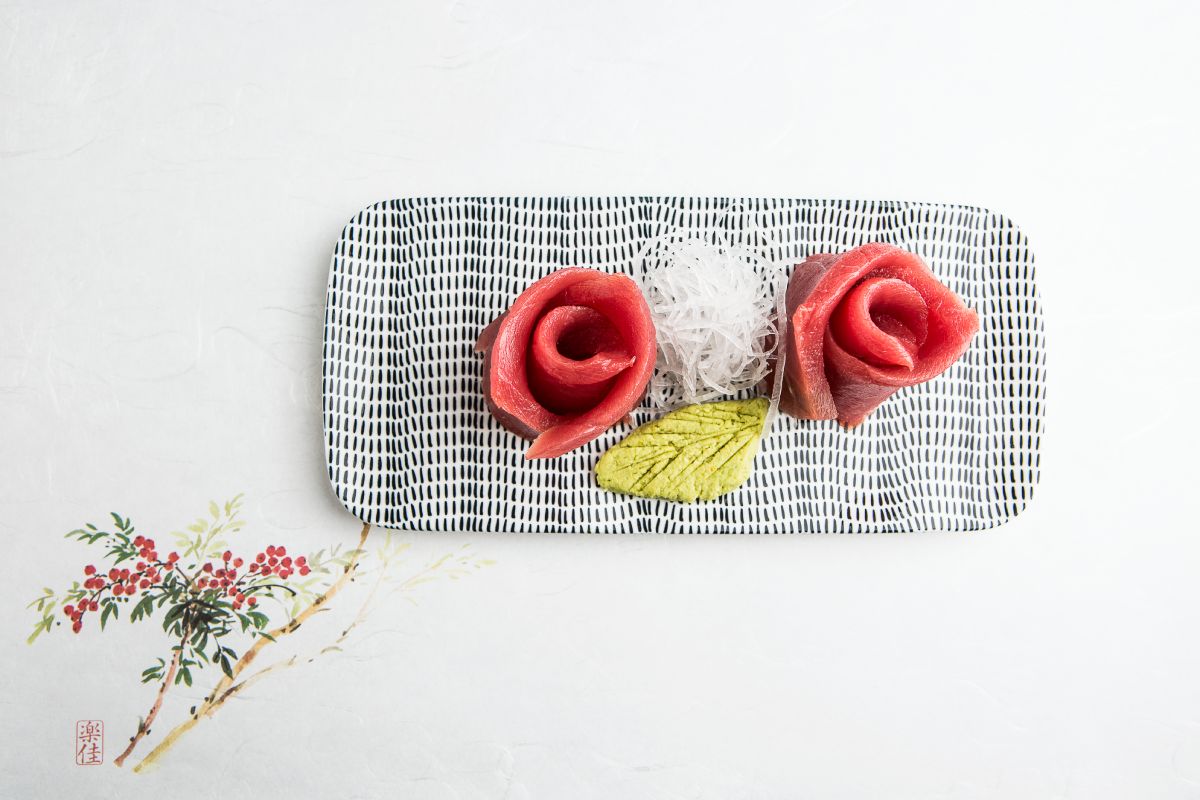 "I go back to Japan every year, to Osaka. I try to eat in different places, above all yakiniku meat, which is my favourite. I don't eat much raw sushi in Japan. More grilled and fried dishes, for a change of routine. I'm not thinking of going back for the moment. I'd rather go to some other country. Greece, for example, or northern Europe. We'll see. But I love Spain. Basque food, paella… Japanese food is well represented in Madrid, but I'm not in touch with fellow countrymen in the city. I'm on my own out here, focused on my work," he concludes. Noda bids us farewell with a smile. We say our farewells with a sign of respect to the little pyramids of salt that he places either side of the entrance every day, the morijio which invokes good spirits, prosperity for the business and the most refined preparation.