Healthy Menu with Fuentes bluefin tuna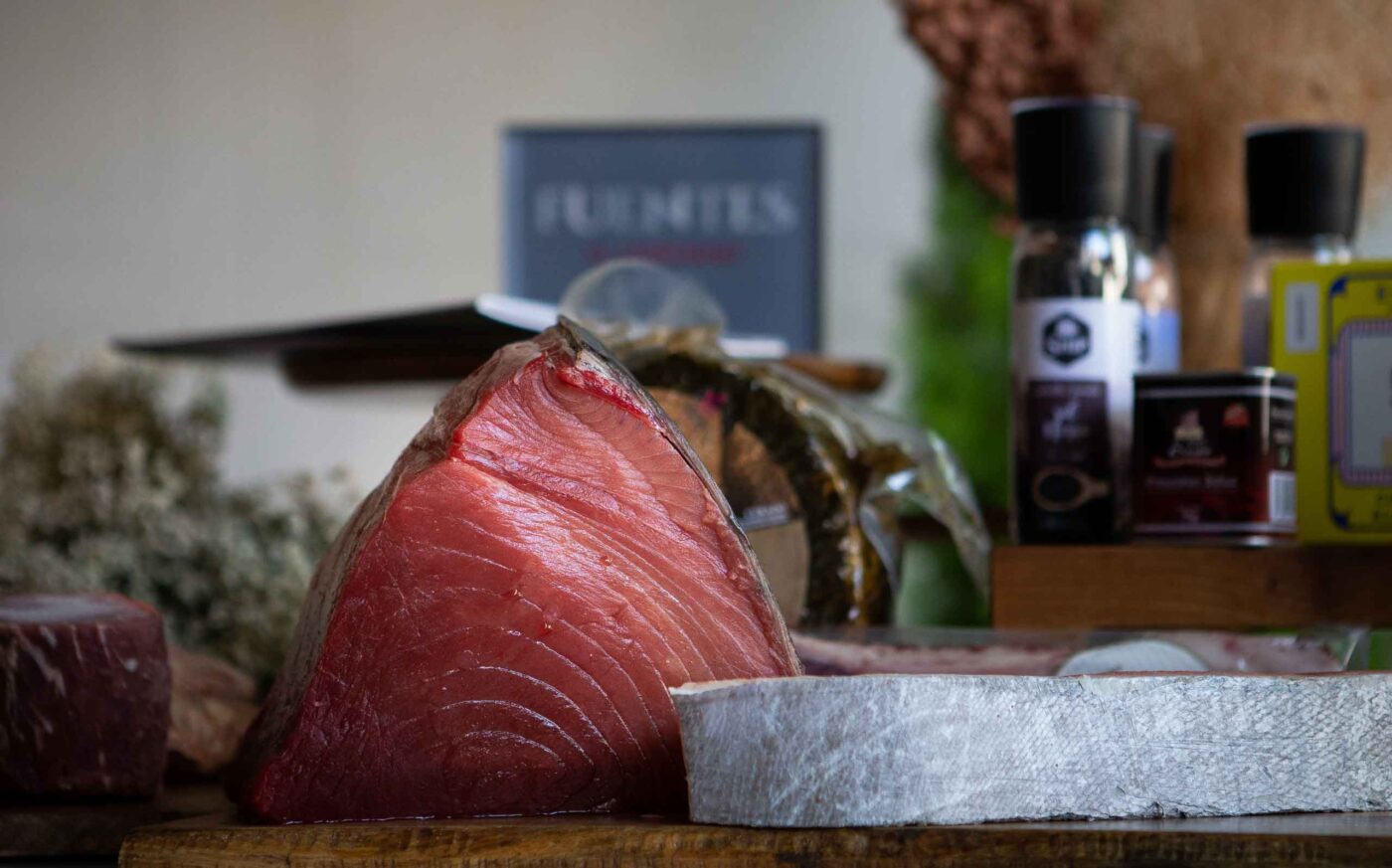 As we all know, bluefin tuna has for centuries been a notable feature of Mediterranean diet, thanks to its numerous health-giving properties. Omega-3 fatty acids are one of its key features. It is also rich in minerals such as selenium, phosphorus and magnesium, and provides a range of vitamins (A, B, B3, B9, B12 and D), as well as being an outstanding source of high biological value protein.
Presentation of the Healthy Summer 2021 Menu
This is undoubtedly the reason why our bluefin tuna is one of the products chosen to feature on the Healthy Summer 2021 Menu, which received its gala presentation at the Gran Meliá Hotel Palacio de los Duques in Madrid, before the attentive gaze of culinary journalists, at an event organised by journalist and writer Pilar Carrizosa. 
The executive chef of the legendary Palacio Palacio de los Duques, Miguel Martín Robles, had the task of creating the menu. At an enjoyable showcooking presentation, the chef described the simple and healthy recipes designed specifically for the hot summer weather.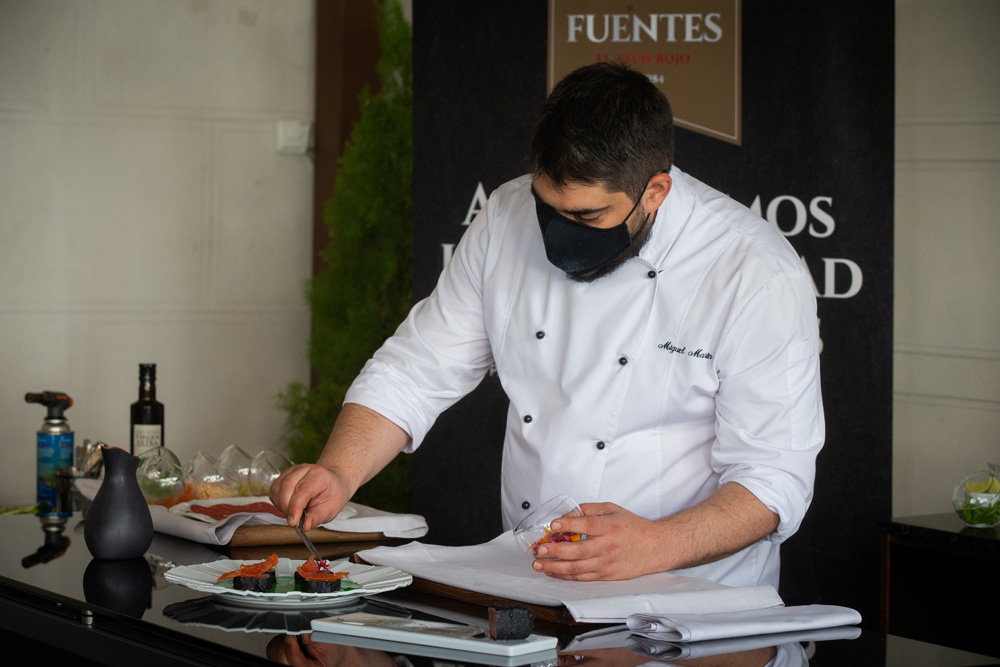 The very healthiest menu
The menu on offer included various dishes prepared using produce from the leading brands involved at the event. Aside from the recipe prepared with tuna loin, we were also treated to a starter based on unpasteurised sheep's milk cheese served with a bed of crackling caramelised in honey, oregano and pollen, a meat dish featuring veal: carpaccio mi-cuit, dressed with vegetable marrow chimichurri and a succulent and colourful desert: water melon, hibiscus flower, lime gel in brine and 5-coloured pepper.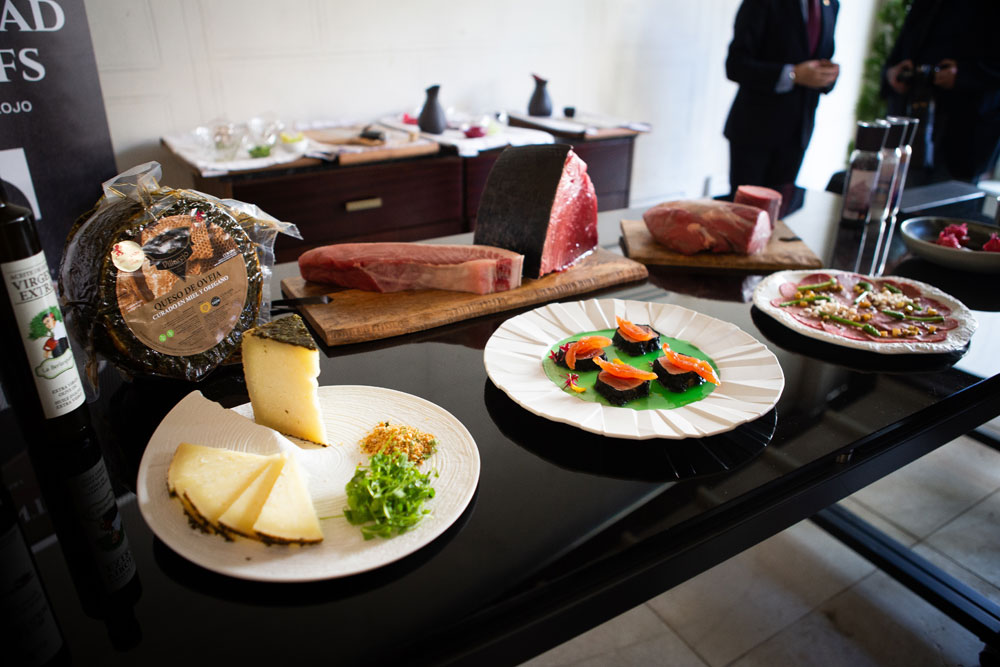 With our bluefin tuna loin, the chef put together an amazing recipe: Bluefin Tuna Loin in seaweed tempura and fresh herb aguachile.
Presenting the Fuentes brand
During the presentation, there was time to show the attendees the outstanding culinary qualities of our bluefin tuna, as well as the history of our brand and our commitment to product quality and sustainability. All courtesy of Francisco Martín-Luengo, our Export Area Manager.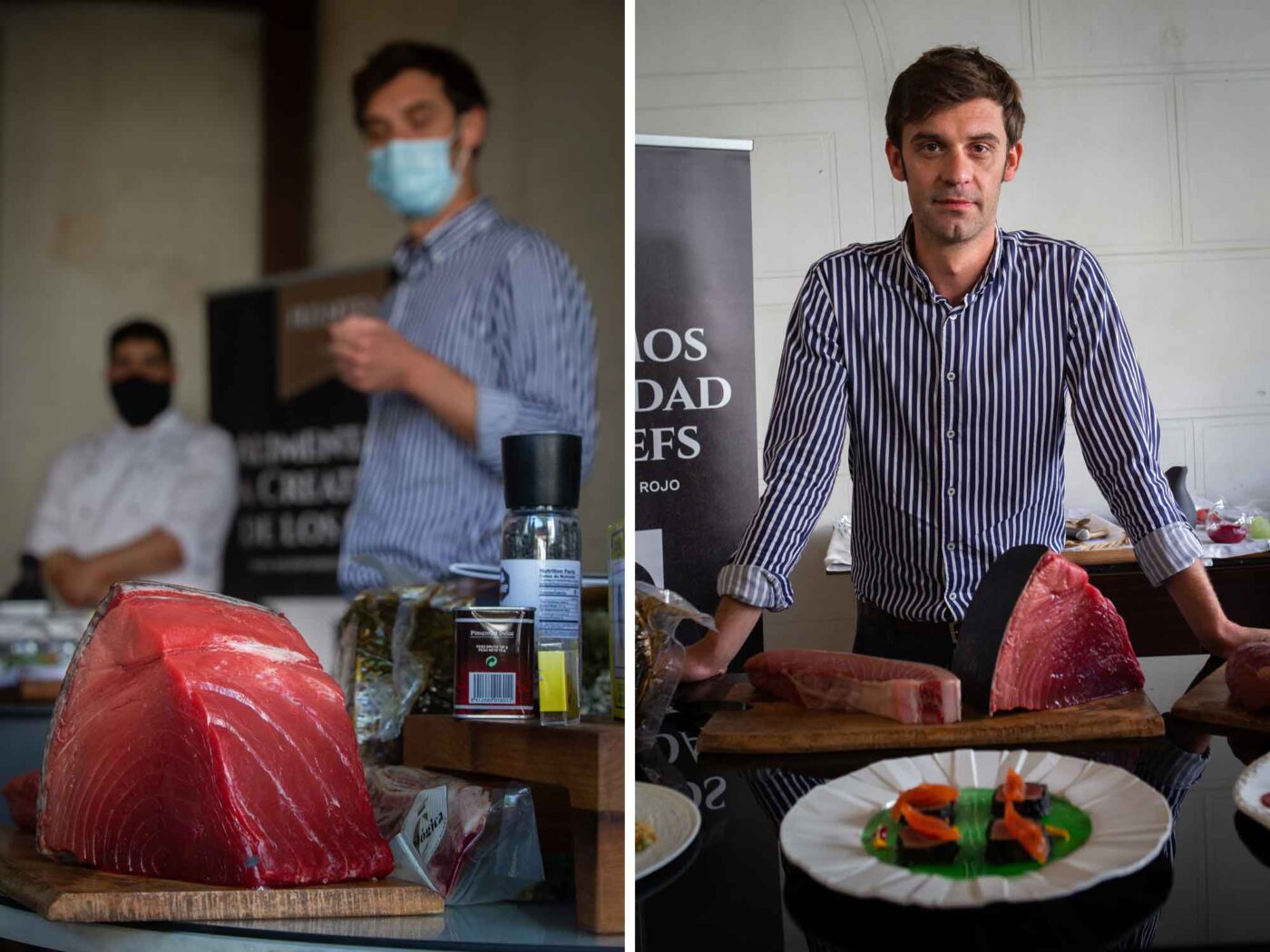 For us it was a pleasure to take part at a new edition of the "Healthy Gourmet Seasons 2021", which has been held for the last 4 years with a major ambition: to encourage healthy eating.