Kabutokaji: celebrity, empowered tuna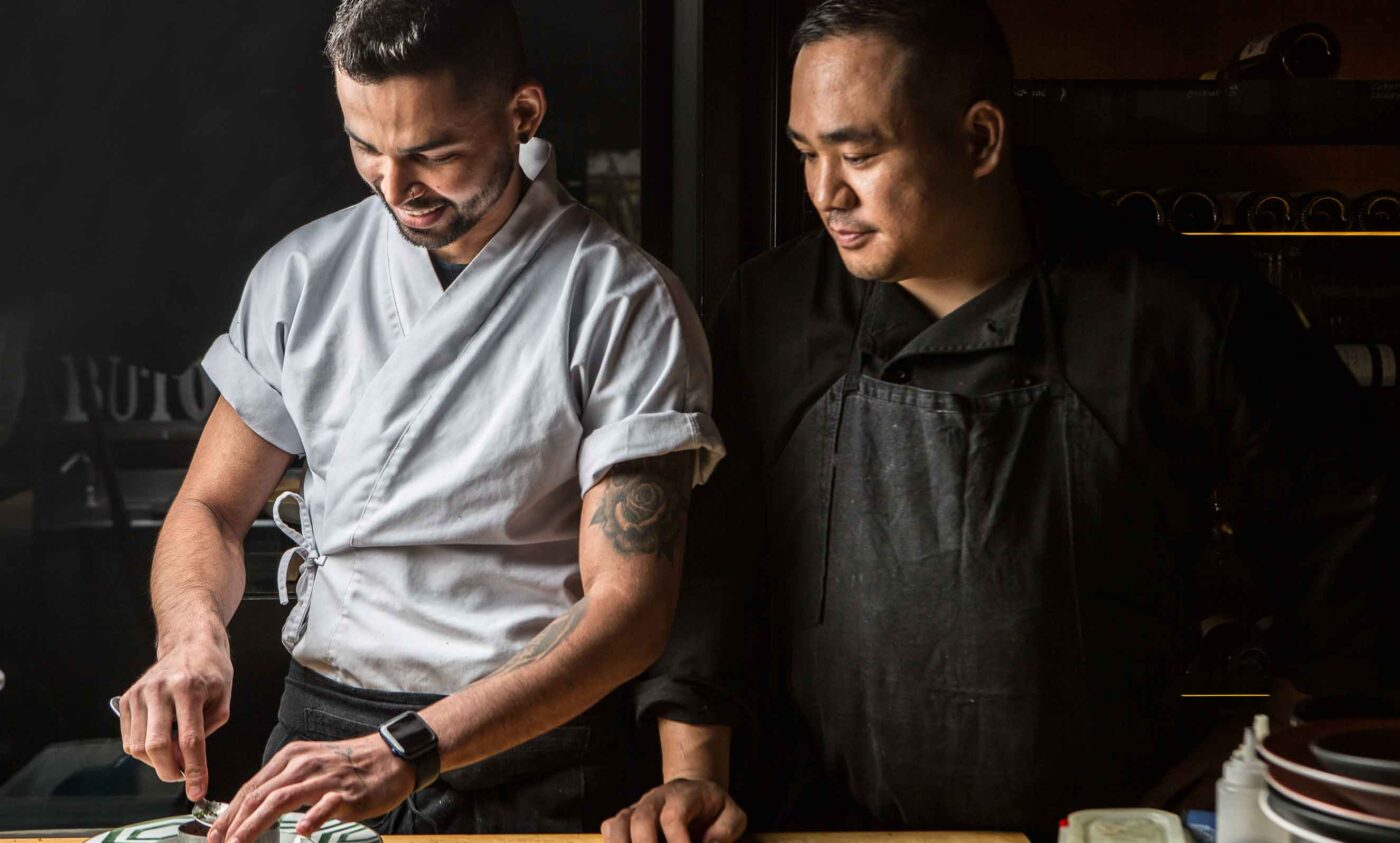 A logbook by Sensei Hiroshi Umi.
When Real Madrid legend Raúl González Blanco signed for the German 'miners' Schalke 04, bringing to an end his era at the club in 2010, I felt a huge sense of disappointment. I, like many of my compatriots, fantasised that when he hung up his white shirt, he would choose to settle at some club in my home country, like Yokohama Marinos or Visel Kobe, as such other greats as Andrés Iniesta and Fernando Torres had done, and would delight us with his football, his beaming smile and his media impact.
I, myself, never saw him in the flesh. Never saw him close up. Until now. Destiny takes surprising turns, delivers unexpected twists. Above all if one wanders around foreign eateries. There was Raúl. With Mamen Sanz, wearing her forty-something years wonderfully. Sitting just two tables away from us at this dazzling fusion named KabutoKaji. They must live quite close to this residential district of Pozuelo de Alarcón, I thought, where recently the glossiest of magazines recounted that the King and Queen of Spain themselves were seen.
KabutoKaji. From Mazinger Z to crockery illustrated with female faces
Ruled over with a firm hand by Patricia Carbajosa, and with the skilled hands of Carlos Tang and his sushi man in the kitchen and behind the bar, KabutoKaji is one of those establishments that has best understood the hugely American notion of "see and be seen", albeit with a sheen of discretion, and the non-negotiable principle of dining well, in a relaxed setting and just the right portions. Since 2014 they have orchestrated a form of Japanese cuisine viewed from the perspective of Mediterranean fun and freshness. With results that more than satisfy the most well-travelled gourmets, like myself.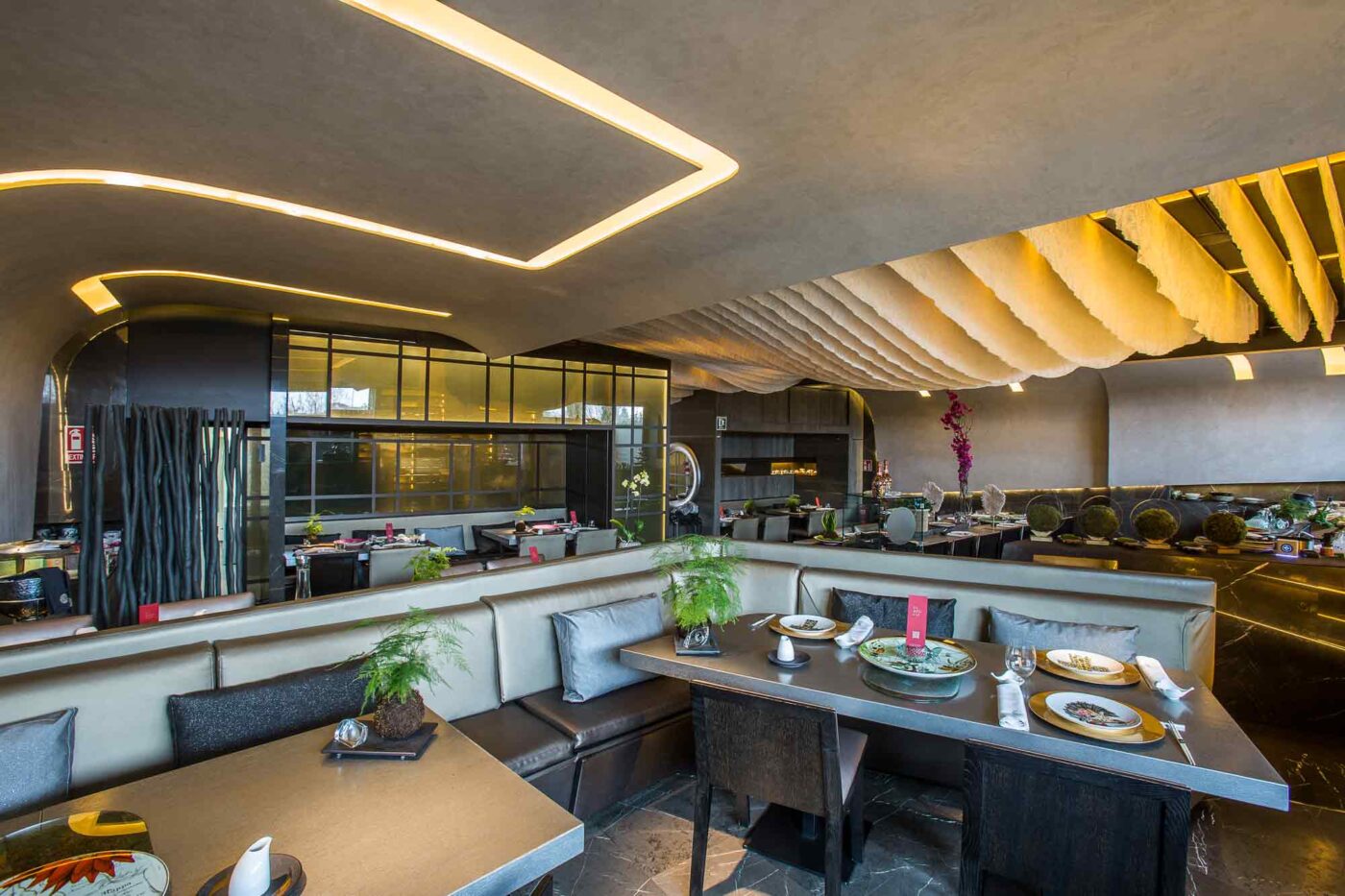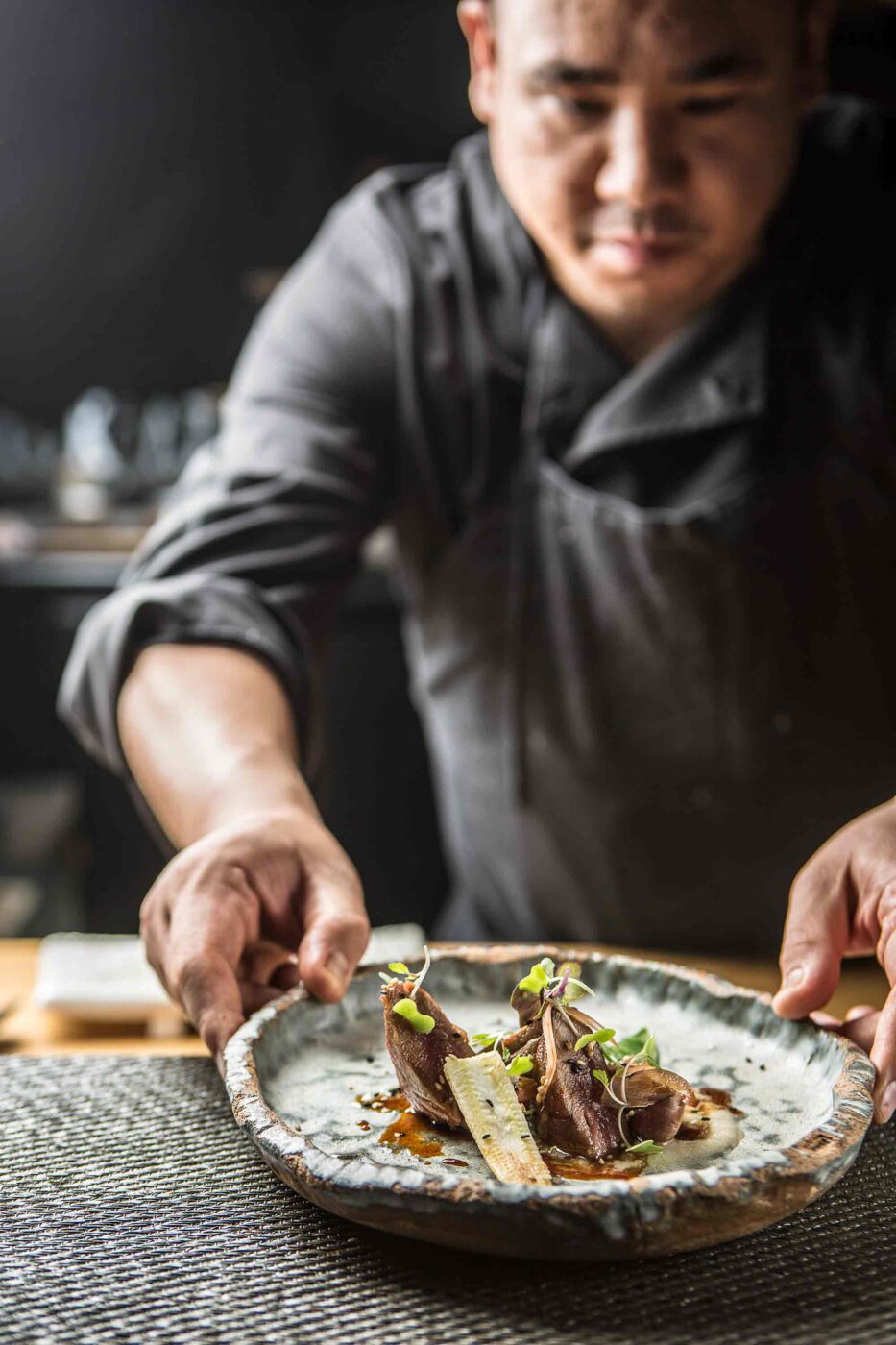 After a number of comings and goings, with the somewhat abrupt departure of chef Andrés Madrigal, the culinary compass continues to point true to Japan and the Mediterranean. And the name? What does that refer to? Well, what were legendary cartoons for my generation in Japan, and for many Spanish kids of the 70s. "I loved Doctor Kabuto, the one who made Mazinger Z, which is also the armour of Japanese mediaeval warriors," Carbajosa explains.
Continuing the homage to legends, a number of illustrious female clients even serve as the background to the crockery, in a kind of feminine tribute. The dishes –Vista Alegre, Lacroix– are artistically illustrated by the brush of the former chef Diego Benito with the faces of such empowered women as Georgina, Nuria Roca, Penélope Cruz, Frida, Marylin Monroe, Amelia Bono, Julia Roberts, Eugenia Silva, Monica Bellucci, Ainhoa Arteta, Sara Escudero, Paz Vega…
Culinary fusion of Japanese and Mediterranean cultures
And served on their likenesses, recipes with plenty of flavour and fine Fuentes produce, such as the tuna teriyaki with Japanese ajoblanco, the tartar dressed with soy, sesame and olive oil, sichimi or nanami togarashi, wonderful nigiris with caviar and even Andalusian-style nigiris with salmorejo, a startling and dense toro with potato and lightly scrambled eggs (what a great idea!) and uramakis (seaweed on the inside, rice on the outside) of tuna and avocado, finished with crunchy ham and savings of cured tuna mojama.
All without neglecting the freshness of the exquisite and direct flavours of the holy trinity of toro sashimi, chutoro and akami made from our beloved tuna, served with no adornment other than the indispensable wasabi. "We use the usuzukuri type cut, which is really difficult to perform, with the knife at 30 degrees and on the bias, which gives you a much finer and more translucent sashimi. We have Giotto knives with a tempered Damascus 46-turn blade," explains Carlos Tang, while delighting us with a wonderful whole sea bream, transformed with a light drizzle of black truffle.
The menu also has room for roast aubergine with dressed pomegranate syrup, tandoori chicken with avocado and prawns, tikka masala, nikkei rice and piri-piri mussels. The wine list is approachable and varied, with such star names as a Marqués de Murrieta white, 100 points from the esteemed and fearsome Parker, one of the few Spanish whites to earn such a score, and a Viura aged 32 years. For dessert, a refined and memorable torrija, or mochis to lend the finishing touch to the experience.
"A visit to Kabutokaji is like a journey through different cultures: Japan, with its traditions, fused with the Mediterranean, to enjoy some unforgettable moments. We like to say, with a K, that we kook to thrill," explains Carbajosa, the catalyst behind this landmark of the finest fusion. "I should also mention in the current tragic circumstances we have created a Hindy set menu (€45), with all the profits being donated in full to help those affected by the war in Ukraine," she adds. Sophistication need not be at odds with flavour or social conscience.