Aquarium: bluefin tuna in the land of lobster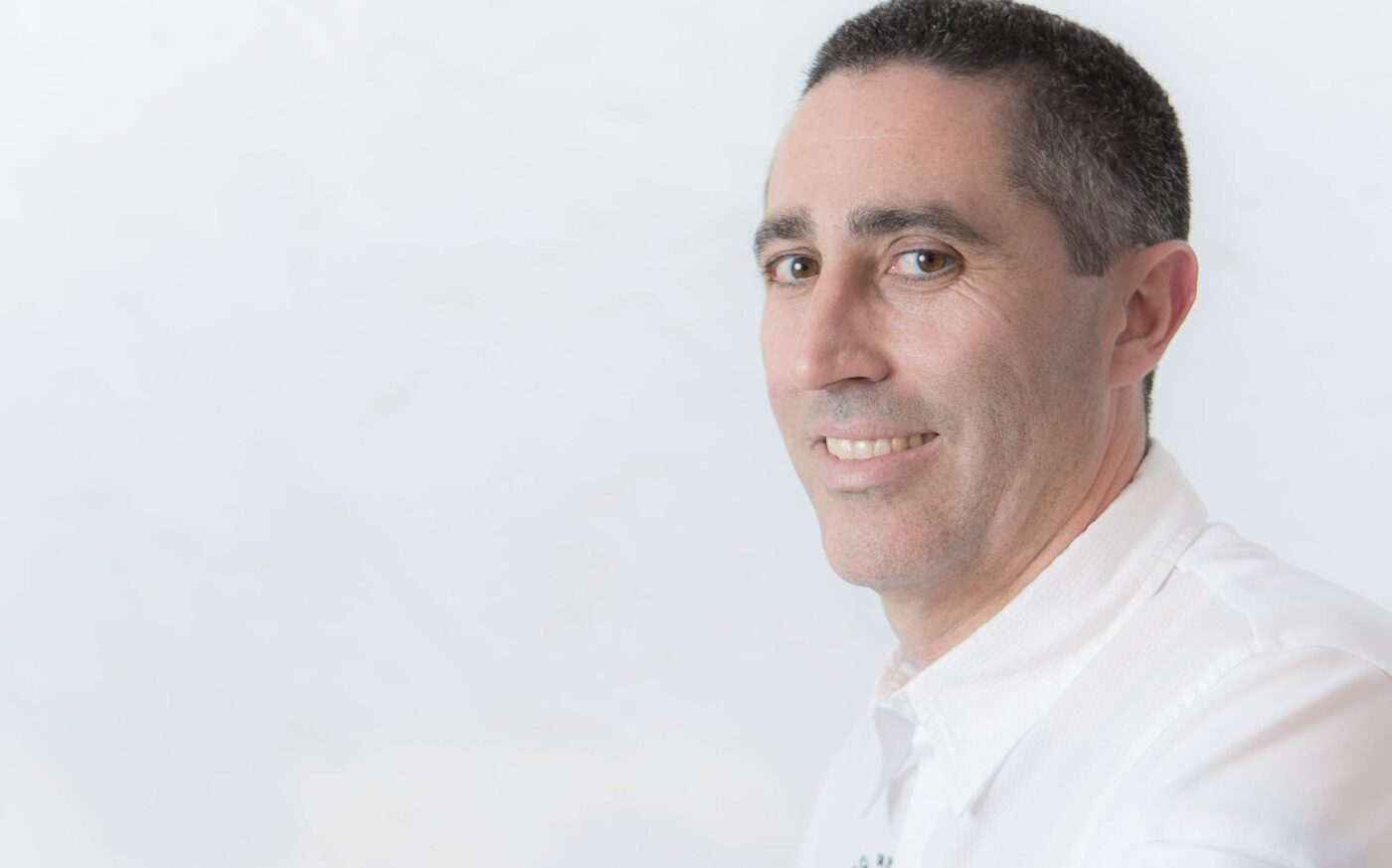 A logbook by Sensei Hiroshi Umi.
There can be no doubt that when it comes to culinary standard-bearers, in Menorca, the lobster is queen. It's shown off proudly (and then crowned in flames) at the island's restaurants, accompanied by eggs and potatoes, chicken, and above all a fish stew of oceanic depth known as caldereta. Countless llauts (the traditional local boats) head out in the early hours with their trammel nets in search of this succulent crustacean, which is practically hand-delivered to order at the restaurant door. From sea to table. I revelled in its delights during my time in Menorca, above all in Fornells, where it is the local mascot.
My gastronomic surprise, though, came in the cosy little harbour of Ciutadella. Home to the Aquarium restaurant, one of the island's finest, whose top secret caldereta recipe was handed down by the grandmother of its owner, Lucas García Montaner.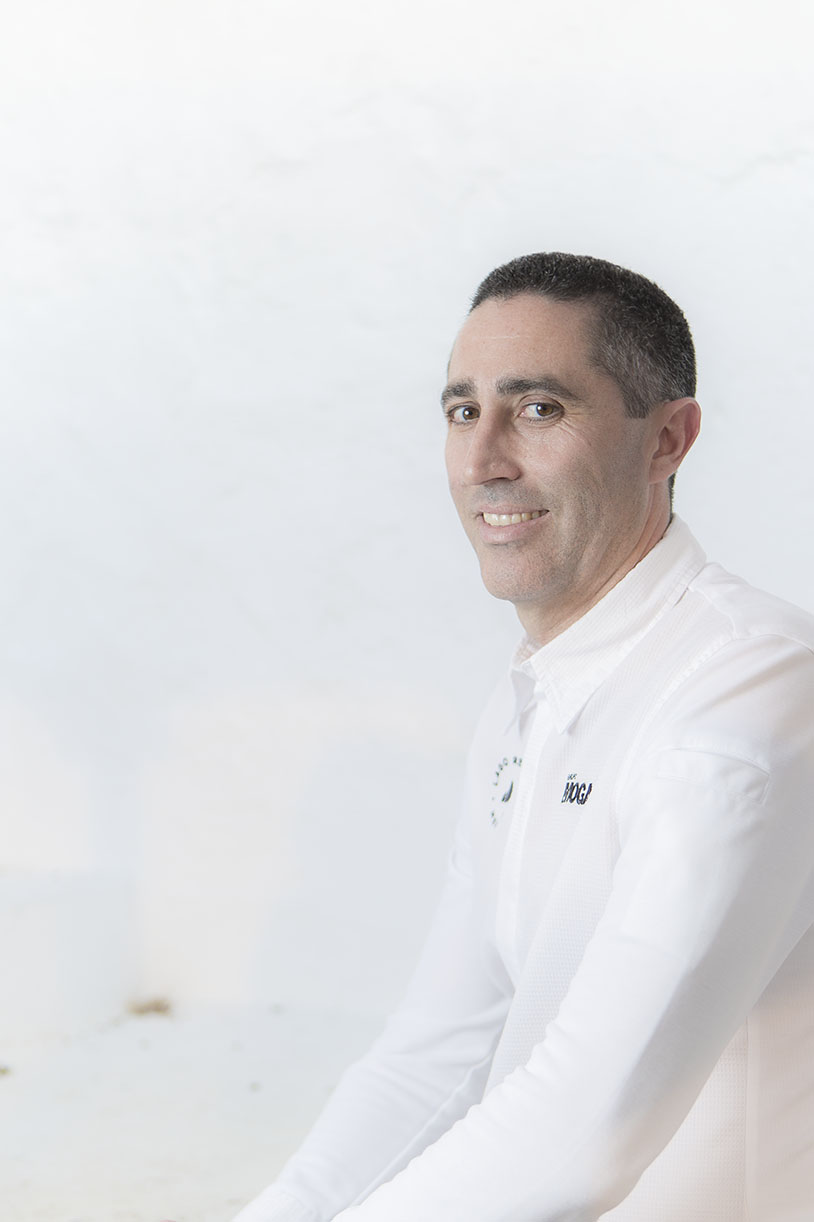 Aquarium. Bluefin tuna and rice
Furnished with a tank full of live lobsters, with a formula which involves serving the tail with eggs and potatoes, and the head in a caldereta, García Montaner also makes sure he does not neglect the other mainstay of his menu, no offence to the rice dishes: bluefin tuna with the Fuentes hallmark. "We opened 20 years ago now, with our Aquarium in Cala'n Bosch. With a concept of Menorcan cuisine, my grandmother as the leading light, as she was a cook, and with the caldereta recipe as our main attraction. With a love for seafaring cuisine and local produce, and with rice dishes very much to the fore as well. The whole tuna thing is a discovery I made around 10 years ago. And it has always proved very popular, as tataki, as tartar… Those are cuts that people really enjoy, and that have become a permanent fixture on the menu. And so I would say that the formula involved bluefin tuna and rice".
"Then, in 2019 we were offered premises at the harbour at Ciudadela, because they wanted us there, and the next year we gradually expanded with premises alongside (one of which is a supremely romantic cave). And that is how we set about creating what we could call our greater Aquarium. We also have another venue of the same name in Valladolid. Here in Ciutadella we've been able to set up an aquaculture facility to supply lobster throughout the summer, combined with whole fish, rice, starters, creamy croquette… Mediterranean cuisine which doesn't mask the ingredients, as in the case of tuna. That is the quality philosophy for which we have always stood out," mentions García Montaner, half-Menorcan, half-Castilian, and now head of the Moga Group, a hotel and restaurant network with a level-headed approach.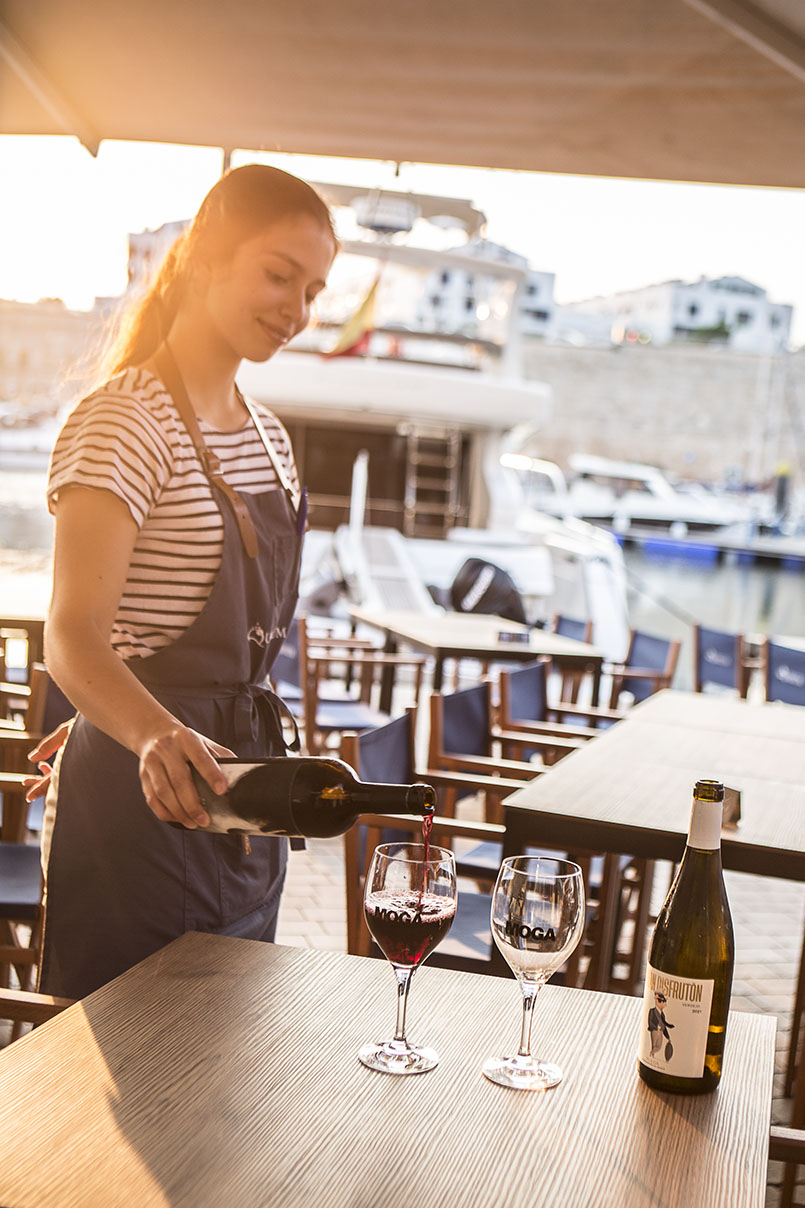 Japo-Taco, the prize-winning tapa
As an appetiser at Aquarium we come upon an old friend: the dazzling japo-taco devised by Chef José Antonio Guerrero, a born traveller from the Basque country, who has graced kitchens all across Spain with his talents. This morsel, which we have already mentioned in previous posts as the winner of the GourmeTapa 2023 competition, is selling like hot cakes as a mouthwatering tapa among diners enjoying the terrace, gazing out over the rhythmic mooring of the boats in Ciutadella, synchronised with the slow stroll of the tourists. An akami bearing the Fuentes hallmark, with guacamole and a secret sauce, all wrapped up in filo pastry, as first-class finger food, easy to replicate and packed full of flavour. To be savoured in an unhurried moment, amid the calm of one of the most beautiful bays in the Balearics.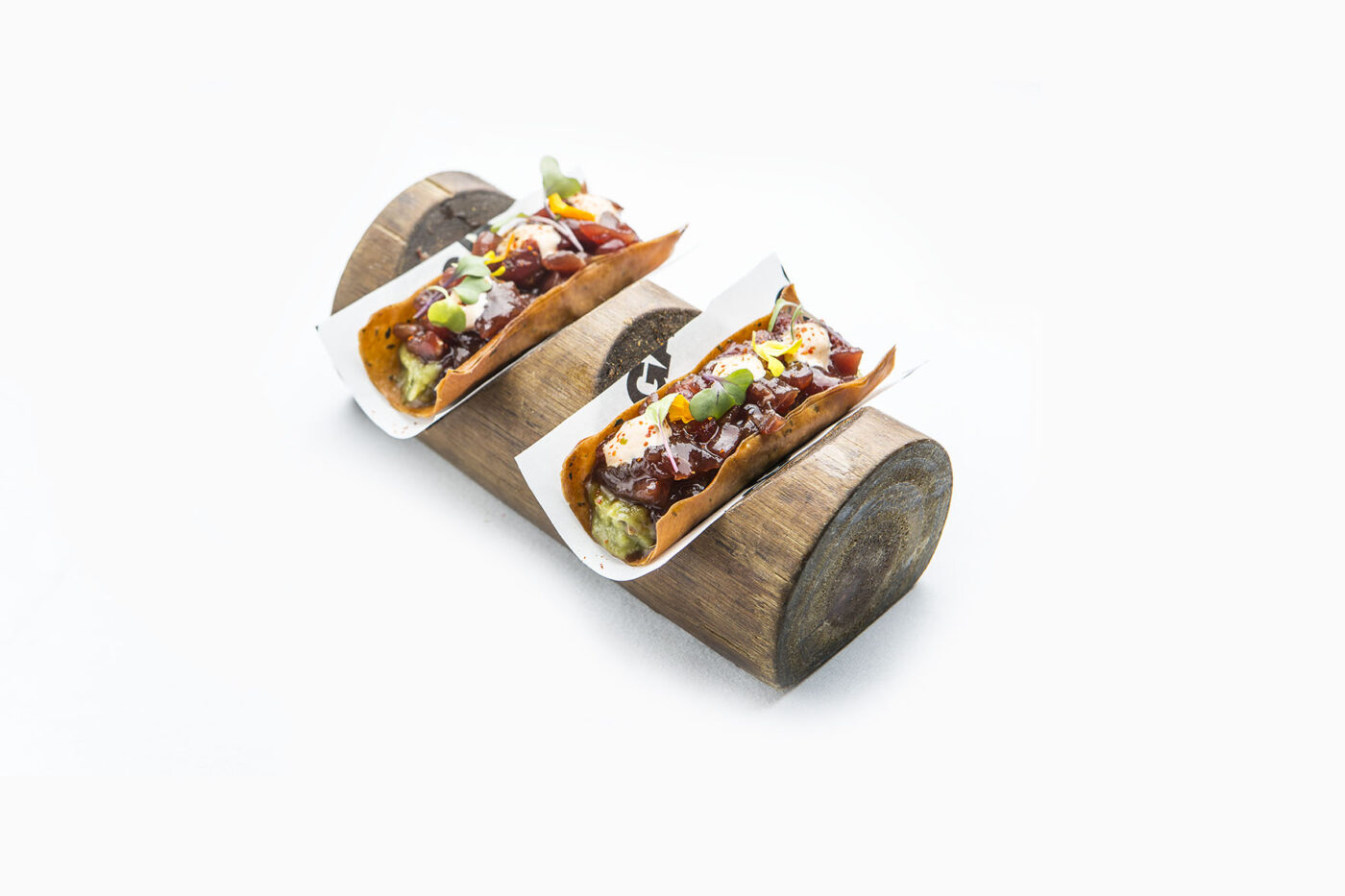 Steak tartar, tataki or Japanese-Mexican fusion
The prize-winning japo-taco has nothing to envy a formidable steak tartar marinated in ponzu sauce, with kombu seaweed and soy, and a secret sweet-and-sour sauce which is the "house hallmark". They add red onion, capers, gherkins, a dash of tabasco and Dijon mustard. In this case, the innovation comes in the form of an onsen egg. The toast, Italian, and the soy mayonnaise, truffled. Deep pockets and dedicated gourmets can top it all off with 30 grammes of premium Iranian Schrenckii Caspian Pearl caviar.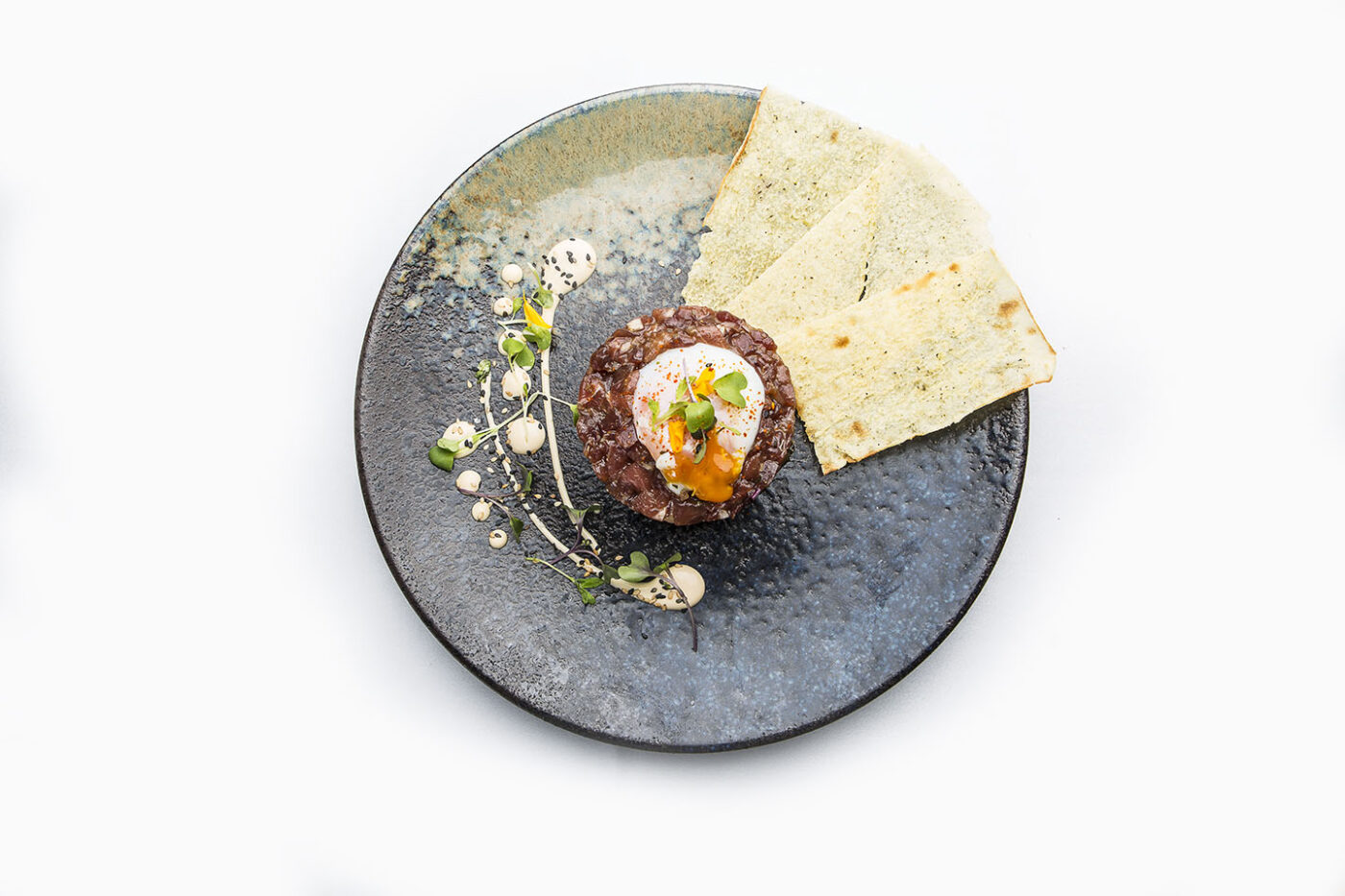 For the tataki, they arrange a mix of sautéed vegetables in textured soy as a bed, with the tuna in thin slices, seared on each side, red within, with soy mayonnaise and cream cheese. And under the name of Tokyo-Mexico City Tuna the kitchen serves up "tiraditos which are a blend of Japan and Mexico. We brush them with ponzu sauce, jalapeño chilli peppers cut into strips, fried totopos, and finish it off with the freshness of coriander, a dab of kimchi mayonnaise and shichimi togarashi (chilli, sesame, orange rind) on top. Tuna has proved very popular, it goes down really well (they even serve seafood cannelloni filled with dashi stock béchamel). We've just had a spectacular loin delivered, and I cut it myself. Do you want to see?" comes the invitation from Douglas Carpio, born in Guayaquil, Ecuador, who has been cooking in Menorca for 10 years now, ensconced at the good ship Aquarium, moored in the tranquil harbour of Ciutadella.
A magical place where Mediterranean lobster meets the flavour-packed, wandering Atlantic bluefin tuna, which seek out these waters for their spawning ritual.