Masa Naomi: the marathon man belly whisperer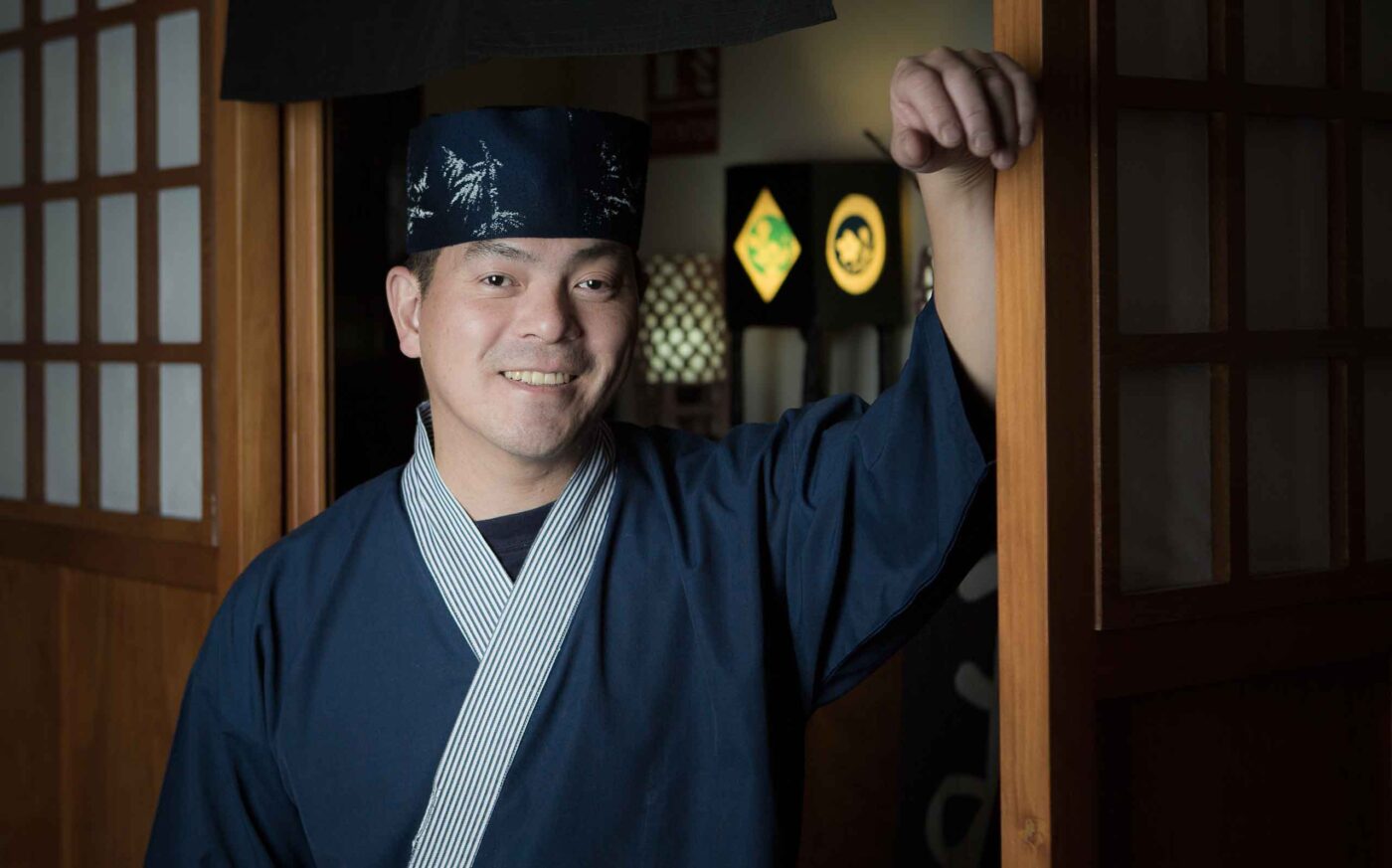 A logbook by Sensei Hiroshi Umi.
Masa Naomi. Make a note of the name for your gastro stopovers… if you have not yet sampled its history and talent. It is no newcomer. In two years' time they will be blowing out fifty candles on their birthday cake, no mean feat when it comes to keeping a restaurant up and running day after day. No plans have yet been made to mark the half century, but such a figure deserves a tribute and a brief look back over its history. Because this is the oldest little corner of Japan in Madrid. Because it has remained true to its firm principles ever since it opened. Because it is a byword for dynasty and tradition, flavour and freshness. Because it enjoys a prestige and clientèle that have made Masa Naomi a faithful friend of Madrid's Tetuán district, attracting everyone from neighbourhood locals, foodies from far afield, celebrities and a knowing public with well-travelled tastebuds.
"My father, Katsuo, opened the place in 1974, and passed away in 2015. He was born on the outskirts of Fukushima, in Aizu, and cooked traditional dishes. He came from a rice-growing family, and was the only one who took up cuisine. He learned to cook, was offered a job, and came over here. And he didn't know the first thing about Spain. That was still under the Franco dictatorship. First, my father opened the Mikado. He was only there a year, and then set out on his own to open Masa Naomi. They served sashimi, and a lot of people didn't understand it back then. They sent the food back complaining that the fish was raw! The set menu cost over 500 pesetas, which was far from cheap," explains Masayoshi Hujo about the origins of its illustrious history. Back then, the Japanese-style baked tuna was priced at 160 pesetas, the same as a trout.
Of sashimi and nigiri
Today, with all the knowledge passed on and fame established, his offspring works wonders at the sushi bar, with a cosy lounge and European-style tatami, where diners can sample precise and straightforward creations seated practically on the floor. His hands conjure up an exquisite sashimi and outstanding nigiri with prodigious delicacy. Japanese food served the way it should be, from front to back, left to right, and with the wasabi always to the fore. The fish, with the head looking westwards.
"Each week I get through between 15 and 20 kilos of Fuentes Bluefin Tuna. Aside from the belly, which is normally also around 20 kg a month as well," the chef explains. With these ingredients he produces namateri, or bluefin tuna loin with teriyaki sauce, and negitoro with sushi, spring onion, nori seaweed, quail's eggs and tuna belly, a truly succulent dish which flies the flag for this veteran establishment.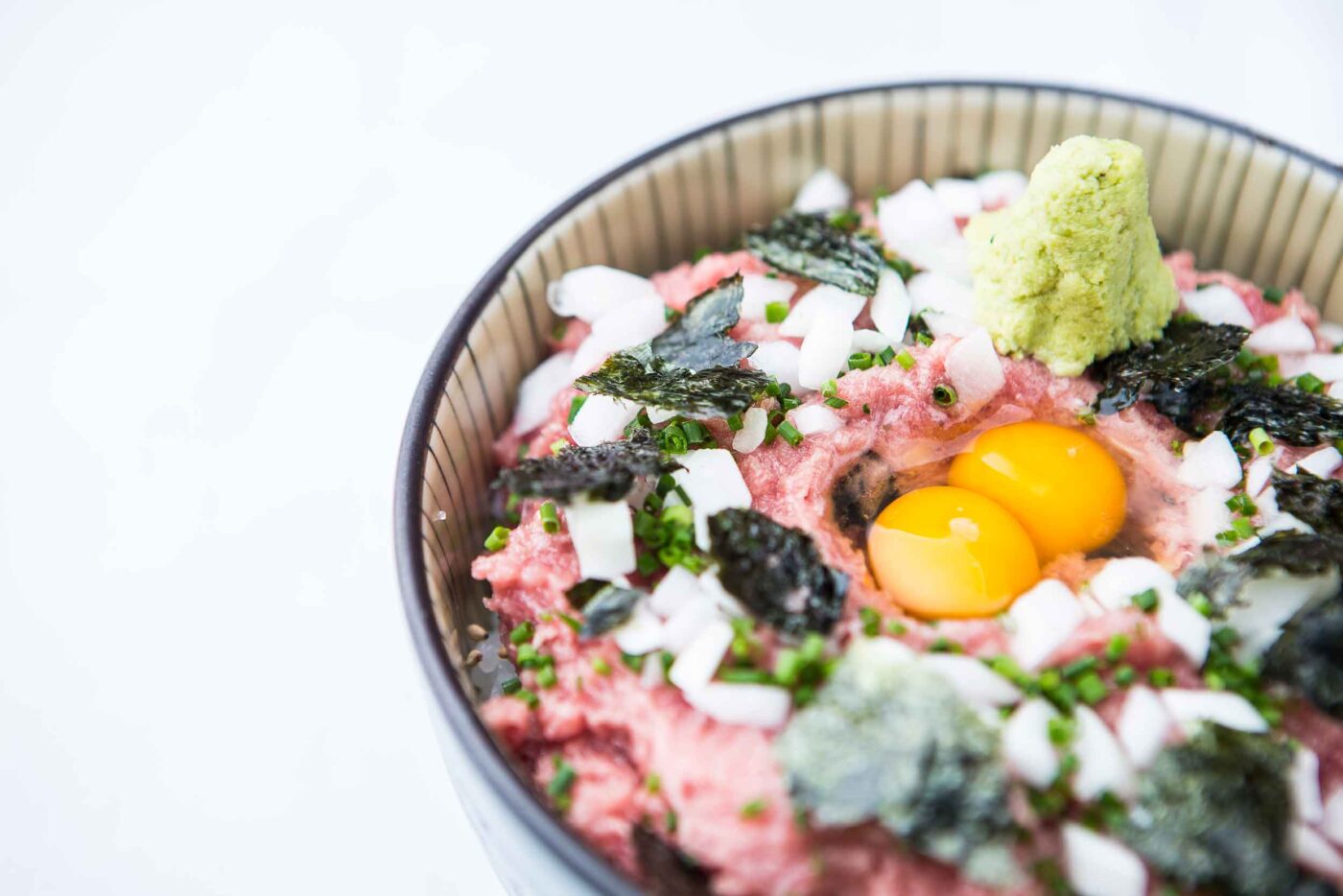 In search of his origins
Born at the La Paz hospital, the young Masa grew up playing in the neighbourhood of Tetuán and studying hard at the Japanese school in El Plantío (Moncloa-Aravaca). In 1990 he arrived at Barajas airport, to head off and see his aunts and uncles. At the tender age of 15. He turned up in Saitama, where the Spanish basketball team won the 2006 World Cup championships, and where the famous cat Sinchan fantasises and travels together with his cartoon friends.
"My family sent me to the land of my forefathers to get my Japanese cooking qualifications, in particular robata and sushi. I was there for 10 years. On my return I got involved with the restaurant and tried to innovate. I kept the sauces, and brought in others, prioritising the very finest ingredients. My father would get annoyed with all these new things, expensive produce… above all the tuna, ha-ha-ha. But he saw that the patrons came back. And that is my idea. For them to come back, become regulars. And to attract ever more people who didn't know about us. That is why the average bill is no more than 30 euros," is his aim. "To find tuna from here in Japan, with this quality, you have to go to really, really good, famous and expensive places. Fuentes Bluefin Tuna maintains its colour, its gloss, its intrinsic fattiness…"
Masayoshi Hujo, apóstol de lo crapostle of raw food
The teriyaki and curry sauce are secret, a paternal legacy kept firmly under lock and key. A lover of such Spanish traditions as tapas, tripe, paella and pig's ear, Masa perfectly orchestrates his silences, the most natural discretion, always immersed in the calm of the moment (ikagai), and with an aura suffused with shyness and mysticism. Other unmissable dishes include his miso soups, his amberjack and turbot.
The walls of this amazing inn, the key to understanding Madrid's past, in terms of the Japanese cuisine of recent decades, are replete with the imagery of my homeland: kumadet (the bear's claw that clears out bad spirits), drawings and engravings, old posters of fish, hiragana and kanji script… Masayoshi's mother, Kujo, also does her bit. She produces the crockery, in the form of beautiful ceramics.
Masayoshi's story, and his love of running on his own, bring to mind the bestselling novel by Murakami: What I Talk About When I Talk About Running. Seeing this apostle of raw food behind the bar, with this legendary venue's fiftieth just round the corner, the title needs rewriting: What I Talk About When I Talk About Purity, History, Produce, Bluefin Tuna…