Nippon 2: a quixotic story and a cult sushiman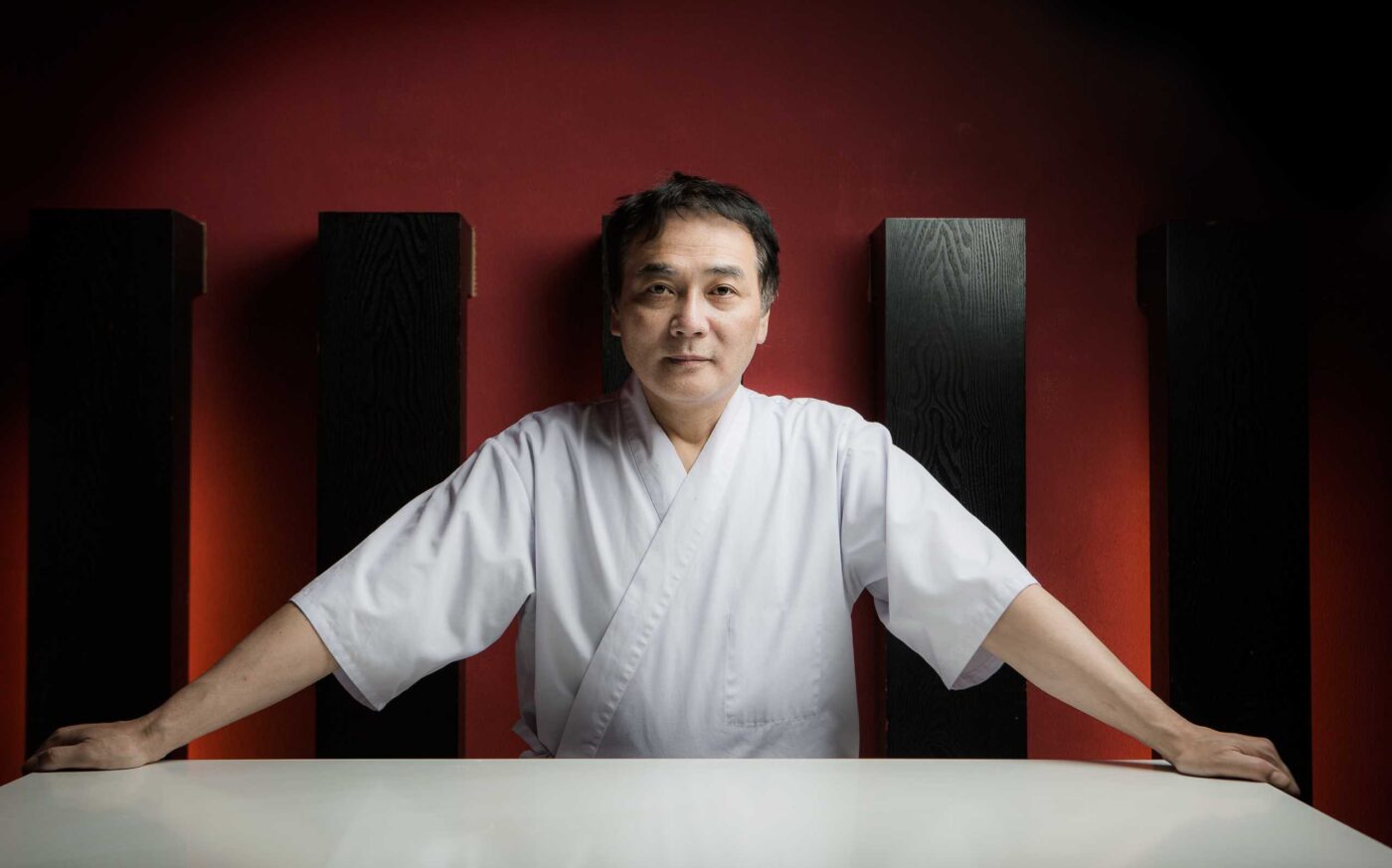 "My name is Yuho Matsushita. I was born in the south of Japan, in Kagoshima province, 57 years ago. It is 30 years since I moved to Spain. I came to the Barcelona Olympic Games in 1992, because I love athletics. I got my ticket and saw Fermín Cacho win gold in the 1,500 metres". As an autobiographical novel, a monologue narrating a life as if it were a distance race, this would be how Yuho's remarkable story begins. Just like the feat of the middle-distance runner from Soria, an unforeseen and epic success, Yuho's great achievement has been to persevere in silence, working with almost obsessive effort and care, to become one of the most prestigious Japanese chefs here in Spain, the country that so entrances me. Much has happened along the way, twists of fate and professional changes, before arriving at what is now a golden age for our reserved sushiman. But let's travel back in time to '92…
Before arriving in the Barcelona serenaded by Montserrat Caballé and Freddie Mercury, Yuho spent a couple of years knocking around London as a backpacker, learning the rudiments of Shakespeare's tongue. But the weather was not to his liking there, filling him with a certain melancholy. Cold, rain, fog… He bumped into a group of Spaniards, with their joy and sunshine, and decided to take a ferry over to the continent from Portsmouth. He arrived by train in Madrid in 91. "I already knew how to cook when I arrived in Spain. I had spent three years working in a kitchen previously, in Japan, in Kyoto. I worked at a number of places; their names escape me now. No, wait! One of them was called Don Quijote, it was a café, an inn. But no, there were no Spaniards there. I helped out slicing vegetables, serving tea, as a waiter… And I didn't even know who Don Quijote was. At the time I was studying Economics," Yuho recalls.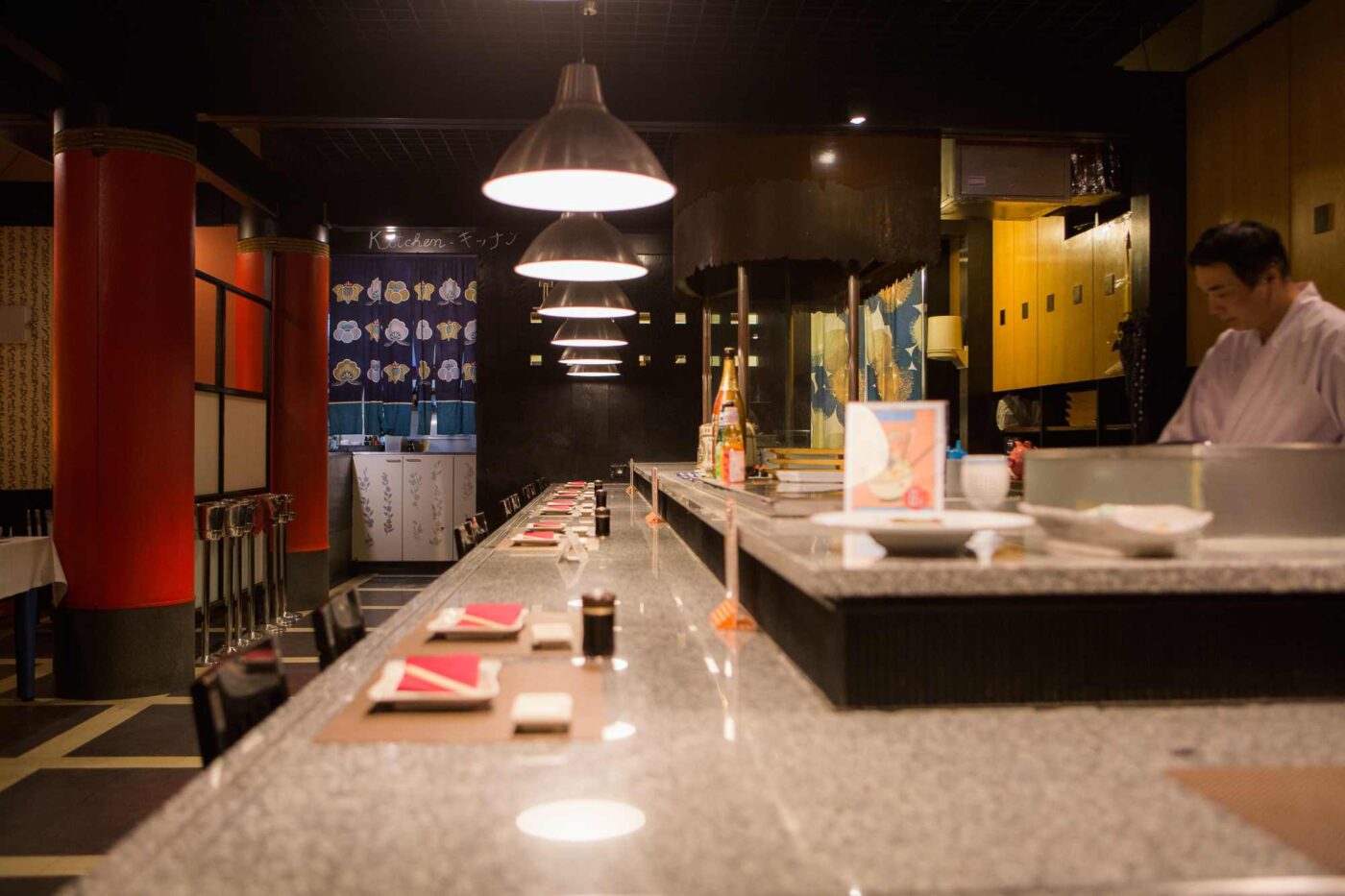 From Uhara to Nippon 2
When he finished his degree, he packed his bags and headed off for the Old Continent. Little did he know at the time that, with plenty of twists and turns along the way, he was to become a cult figure in the sushi world, in the heart of Madrid. "I finished my Economics studies and came here. I had learned the technique of cutting and serving raw fish and boiling rice for sushi, but I didn't have any mentor or teacher. After the Olympics I moved to Madrid and got a room at a hotel. I hardly had any money and came across a Japanese restaurant's business card at the hotel. I called up looking for work, and found a job. I was hired at a restaurant called Uhara, on Calle Los Madrazo. It no longer exists – it was behind the Congress building. Ten years later, the restaurant closed and I took it over. That was 2004. It was called Nippon. Up until the economic crisis in 2008 and 2009 it did really well".
"In 2011, on the advice of José Miguel Serrano (one of the leading lights of the distribution company Cominport) I moved to Robata, which had closed down, on Calle de la Reina, and which is now this restaurant, Nippon 2. I will always remember the coincidence of a disaster in Japan: I signed the contract on the same day as a huge tsunami and the worst earthquake in the country's history," explains Yuho, who had also been an employee at the legendary Robata (plenty of Madrid locals with a culinary memory will recall the revered venue), after my time at Nippon during the turbulent 1990s, when raw tuna was making its first tentative inroads in Madrid. "Nobody finds it strange now, but it has taken people a while to get used to raw fish," he acknowledges.
Today, Nippon 2 still remains almost unchanged, sparsely decorated with motifs of hira-gana calligraphy, our Japanese "alphabet", so to speak, with 46 characters and 40 syllables. Similarly unchanged and unwavering are the hugely rich flavours that Yuho conjures up with his sushis and sashimis, which have proved a real hit with a faithful and grateful congregation fully familiar with the archaeology of Japanese restaurants that have made a name for themselves in the Spanish capital. For some, nonetheless, Nippon 2, could do with a change of décor, a facelift. For most, it retains its charm, polish and simplicity intact, on a journey in time and space to the purest tastes of my homeland.
Nigiris, ramen and "Spanish sashimi "
Hints of old movies (the cult film by Hong Kong director Wong Kar Wai, In the Mood for Love, could have been set here), tatami and private rooms, a bar seating 20 diners focused on the produce, a cosy, glazed lounge… Nippon 2 avoids superfluity, eschews clichés and empty ornamentation. Directness is a founding principle. Its devoted sushi fans, along with the occasional countryman ordering fried tofu, sashimi and a seaweed salad, preferring a somewhat lighter meal, have plenty of opportunities to try Fuentes bluefin tuna. Yuho serves it up hot and spicy, on a bed of spinach or avocado, with kimchi, sake, mirin and certain other unnameable ingredients.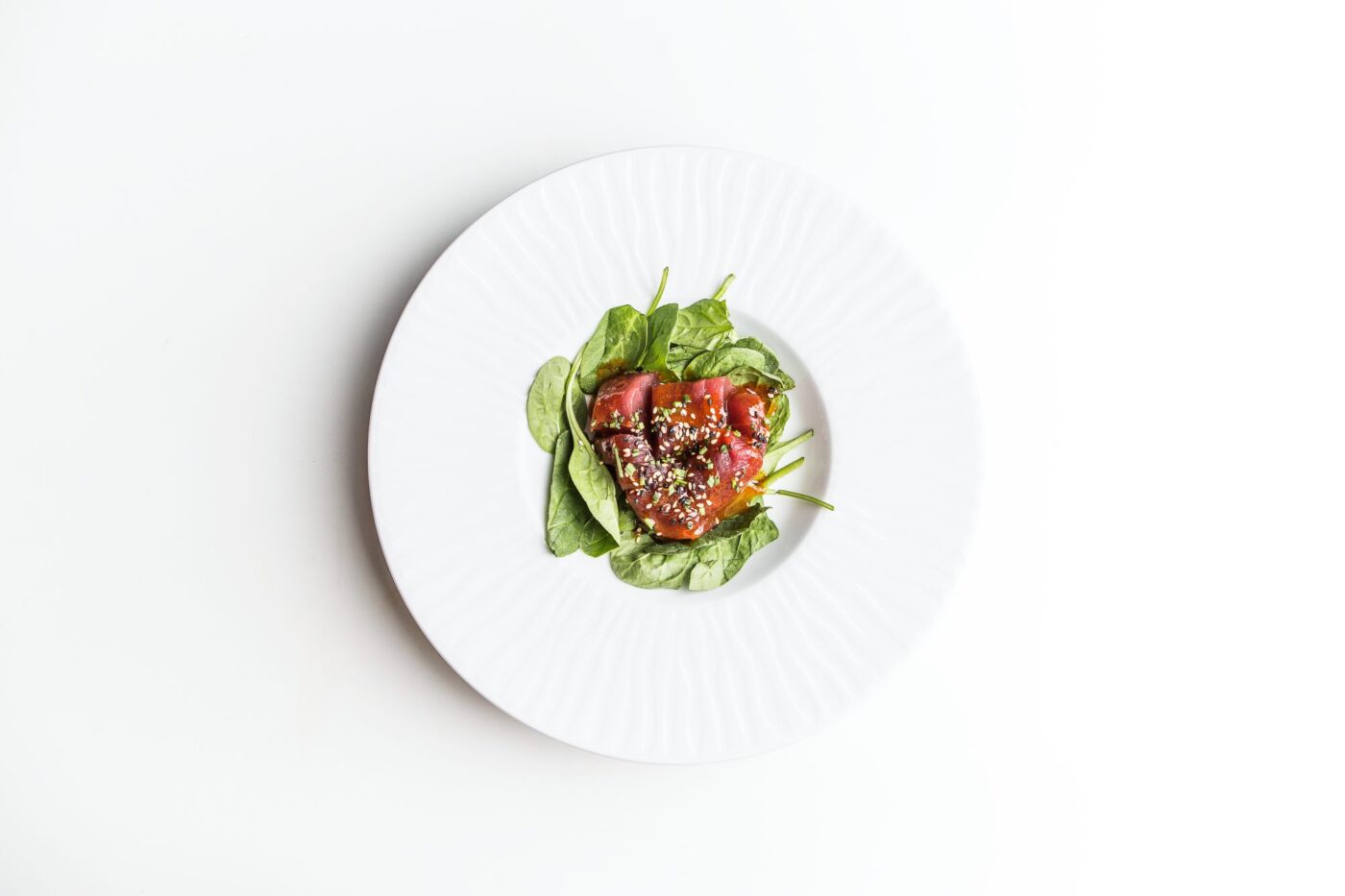 The tuna sashimi is another of his classics, a variety to which he has given a twist with his "Spanish sashimi", as he likes to call it, a finely sliced carpaccio with soy sauce, lemon and olive oil. "Fuentes tuna is always of really good quality, highly consistent, although on occasion the colour might not always be the same. I get through 20 or 30 kilos a week," he explains. The maguro nigiri (and also eel) are the stars of the show, alongside the tekkamaki and uramakis (with the rice on the outside, remember). The outstanding ramen, half price on Mondays. Away from the kitchen, Yuho reveals that he would have loved to be a middle-distance runner, in the 1,500 metres. His life and professional career, covering a much greater distance, led him, as Joaquín Sabina would sing, to where the pathways cross…