Magoga: Arguiñano, calm, and tuna with sherry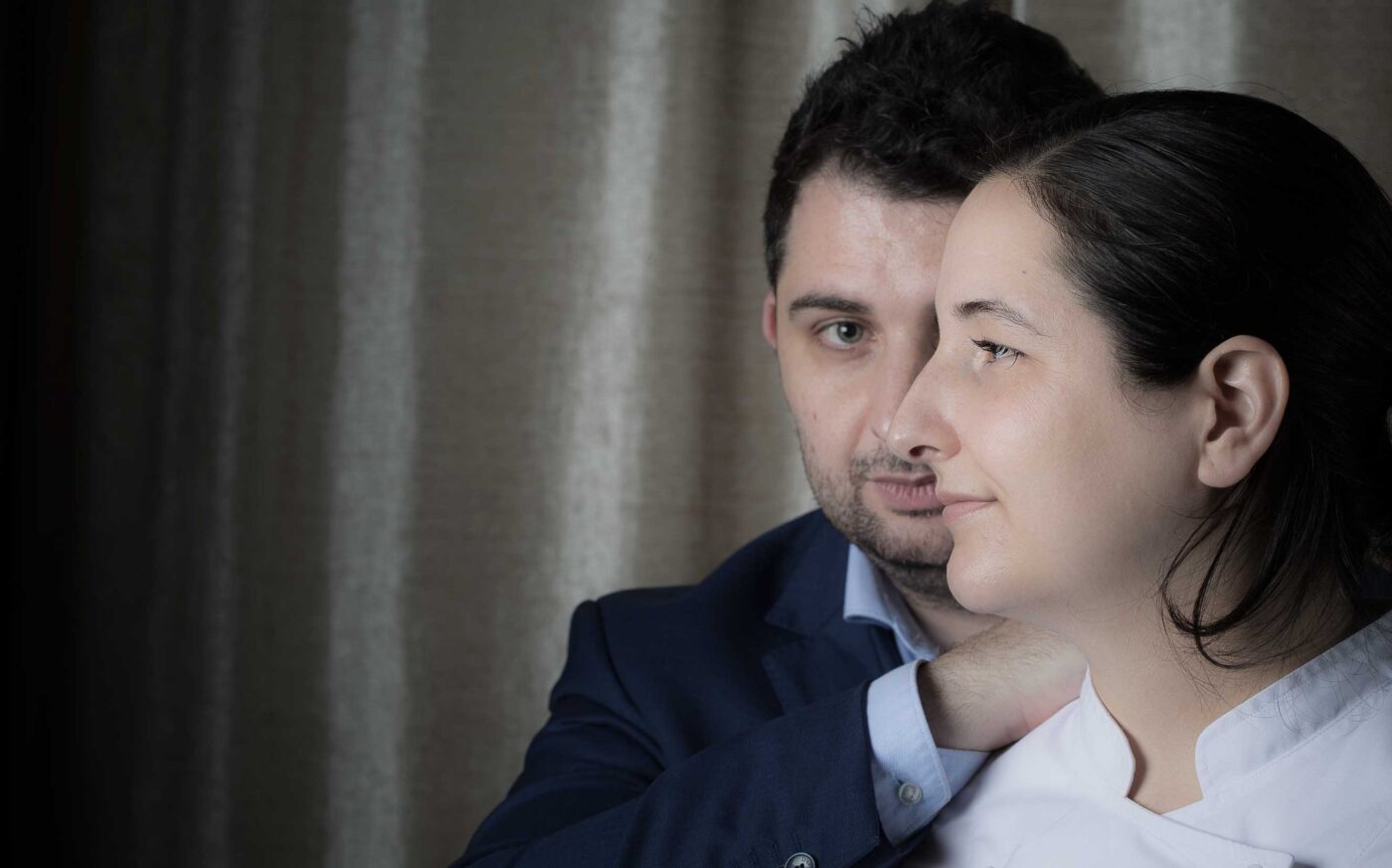 A logbook by Sensei Hiroshi Umi.
What the divine Karlos Arguiñano has brought together, let no man or mundane customer put asunder. María Gómez and Adrián de Marcos met at the Aiala School founded in Zarautz by the pre-eminently famous guru of TV cookery and lame jokes. Cupid's arrow struck in 2009, amid flour-dusted books and low-temperature lessons. Twelve years later and this duet remain happily in love after the dawning of a new restaurant, a dazzling sun, followed by another two (Repsol Suns this time), along with a glittering Michelin Star, rightfully earned by an establishment that is an oasis of peace and excellence.
She, the chef glowing with a crystalline aura, and he the measured maître d' and sommelier, this young couple have forged at Magoga a melting pot of refuge and hedonism, introspection and pleasure, origin and truth. Stepping through the doors of this hideaway (just a stone's throw from Cartagena Harbour), I am suffused with some sort of beatific calm that reminds me of almond trees in blossom and exuberant bucolic landscapes, an ecstatic outpouring tempered by the most complete serenity.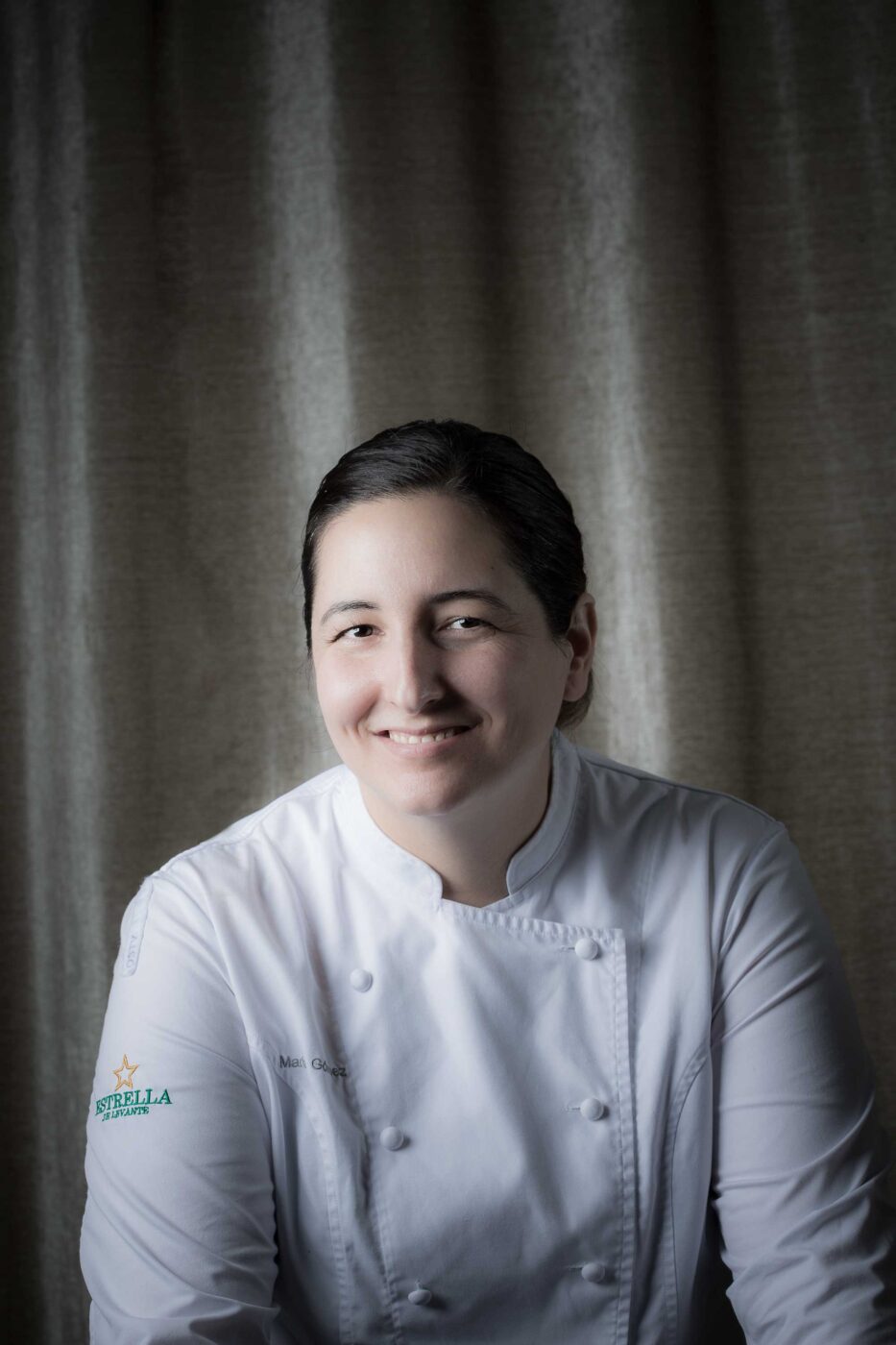 Waraku is the word in my native tongue to refer to places of peace and harmony. And Magoga, with its cushioned silence and its choreography, is the very essence of just that. With just the right words and the Stakhanovite joy of those who will work till they drop without complaint, María and Adrián orchestrate "a cuisine that straddles the kitchen gardens of Cartagena and the Mediterranean Sea, where the produce comes first, and there is room for technique," as they tell me.
Discovering Fuentes Bluefin Tuna
And tuna enjoys pride of place here. "Oddly enough, I come from Fuente Álamo, a village which historically has focused more on agriculture and livestock. My father was a harpoon fisherman. I never had a direct relationship with tuna until we arrived in Cartagena. Our history with this ingredient is a curious one. We used to serve a tuna tartar from when we first opened, before this was a gastronomic endeavour, simply a restaurant/cafeteria with a terrace outside, and bought the fish from the Santa Florentina market. But we weren't fully satisfied with the quality. It was really unreliable because it was yellowfin. One day a gentleman came for lunch with his family. And he turned out to be Paco Fuentes. We didn't know who he was or his line of business. We got talking and introduced ourselves, and then he invited us to his premises for us to see what they did, and to give us access to the finest tuna on our menu. We went to the headquarters, in La Palma. And what we saw there took our breath away. Not to mention when we tasted the tuna," María recounts.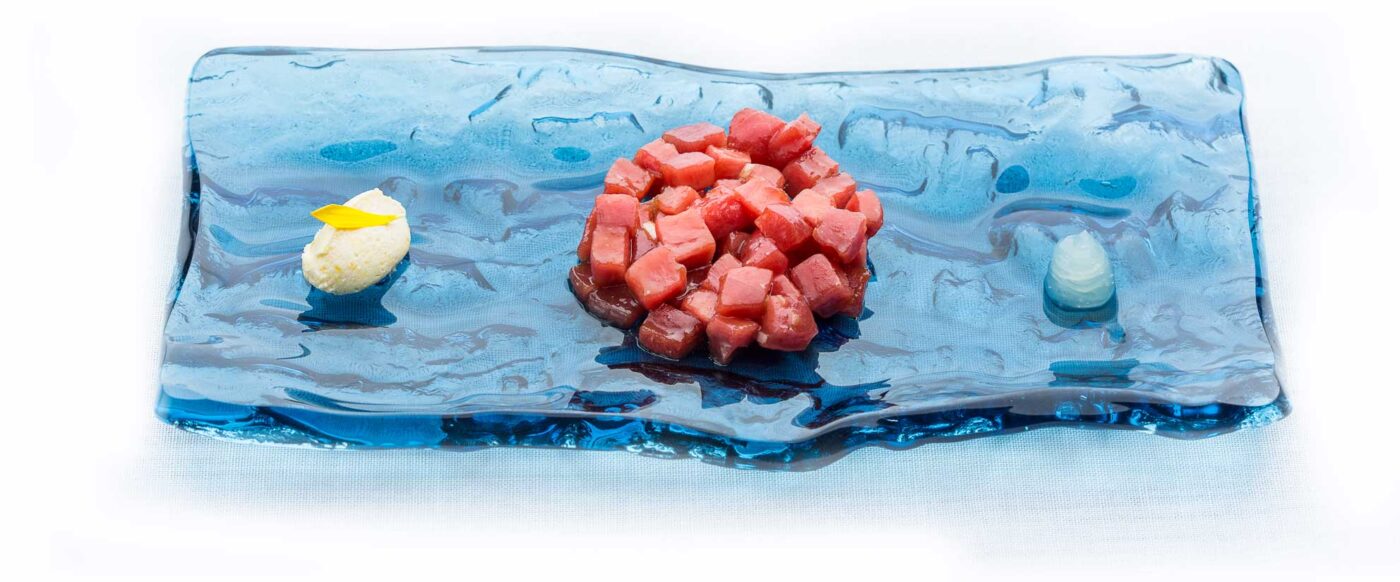 Ever since, Fuentes tuna has been one of the star offerings at Magoga. And they have made the most of it. Prepared, pampered, sublime. Adding subtle touches. Allowing it to express itself. Like this fresh, raw tartar, where all that they have changed over the years has been its escort. First it was served with avocado; later, with an emulsion of wholegrain mustard and soy; today it arrives at the table with a floaty cream of the tuna's own roe and a touch of lemon in the form of citrus gel.
The huge success of tuna cheeks
Just two seasons ago they realised that they would have a riot on their hands if they dared to take the tuna kokotxa the menu. "It's a proper cheek, which you could easily mistake for pork or beef. Customers take one bite and are so surprised, because since it comes at the end of the menu and is glazed, served like that everyone imagines it is a meat dish… and it is a wonderful cut of tuna," they pronounce in unison.
Faced with the apocalypse, or rather this accursed virus, the couple took part in the tuna butchery at the Cartagena Bluefin Congress, broadening their horizons and perspectives in this regard. With liver, experiments with the skin, heart, different cuts, a new methodology to explore in greater depth that infinite umami… "There was a time when we used to make a consommé. Fuentes would send us the backbone which we used as a container, natural crockery. We see tuna in the same light as the Iberian blackfoot pig, or in this case our local chato breed from Murcia," María adds.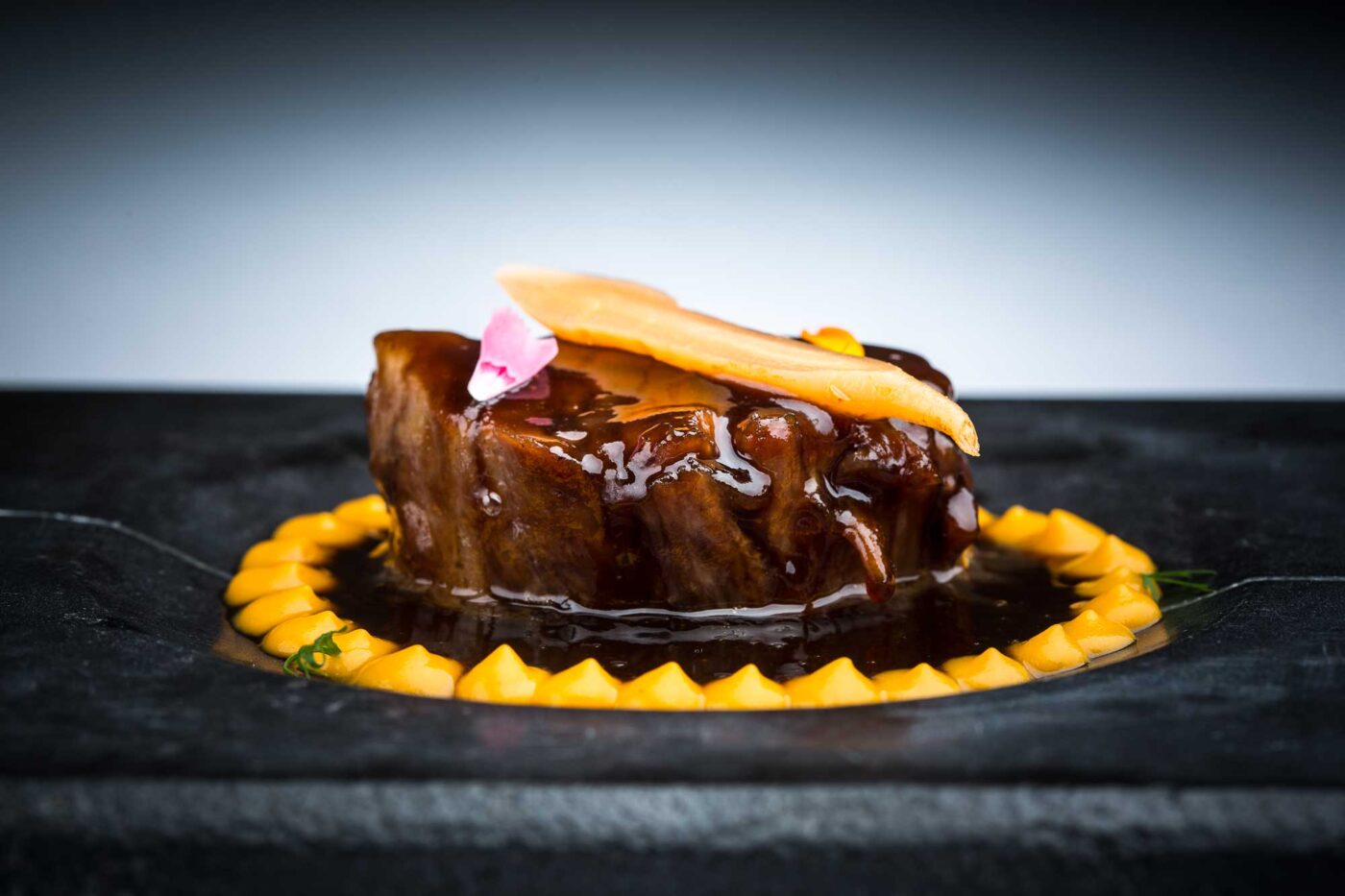 The perfect pairing
With such ingredients, the sommelier's task becomes playful and exciting. Adrián takes flight with his varietals and regions. "I would say that a sumptuous white, a Viura, an orange wine or a Madeira would be wonderful pairings, for example, to go with the tuna cheek. Tuna has that element of fattiness which means you can turn to wines from practically anywhere in the world, and so many different types. Wines from Marco de Jerez go wonderfully with it. We have a second brand, Cosa Santa, our delivery operation, where we serve a tuna and onion stew, and a Palo Cortado suits it just perfectly," Adrián suggests, licking his lips.
For a Japanese adopted by the Mediterranean like me, blinded by the light of Spain's eastern coast, Magoga's culinary discourse is an adagio with cadenza, perfumed with proximity and distilled through tranquillity. The textures of carob, peas like tiny emeralds, fried chickpea flours, sobrasada and honey, heavenly shrimp, explosive rice from Calasparra, local military inventor Isaac Peral's submarine in crockery form, a cheese trolley that is a globetrotting prodigy… I will have myself branded with the coordinates of this serene refuge, where the sea and land of Murcia simply court and caress one another.