Ta-kumi, or the unexpected success of student Arbeloa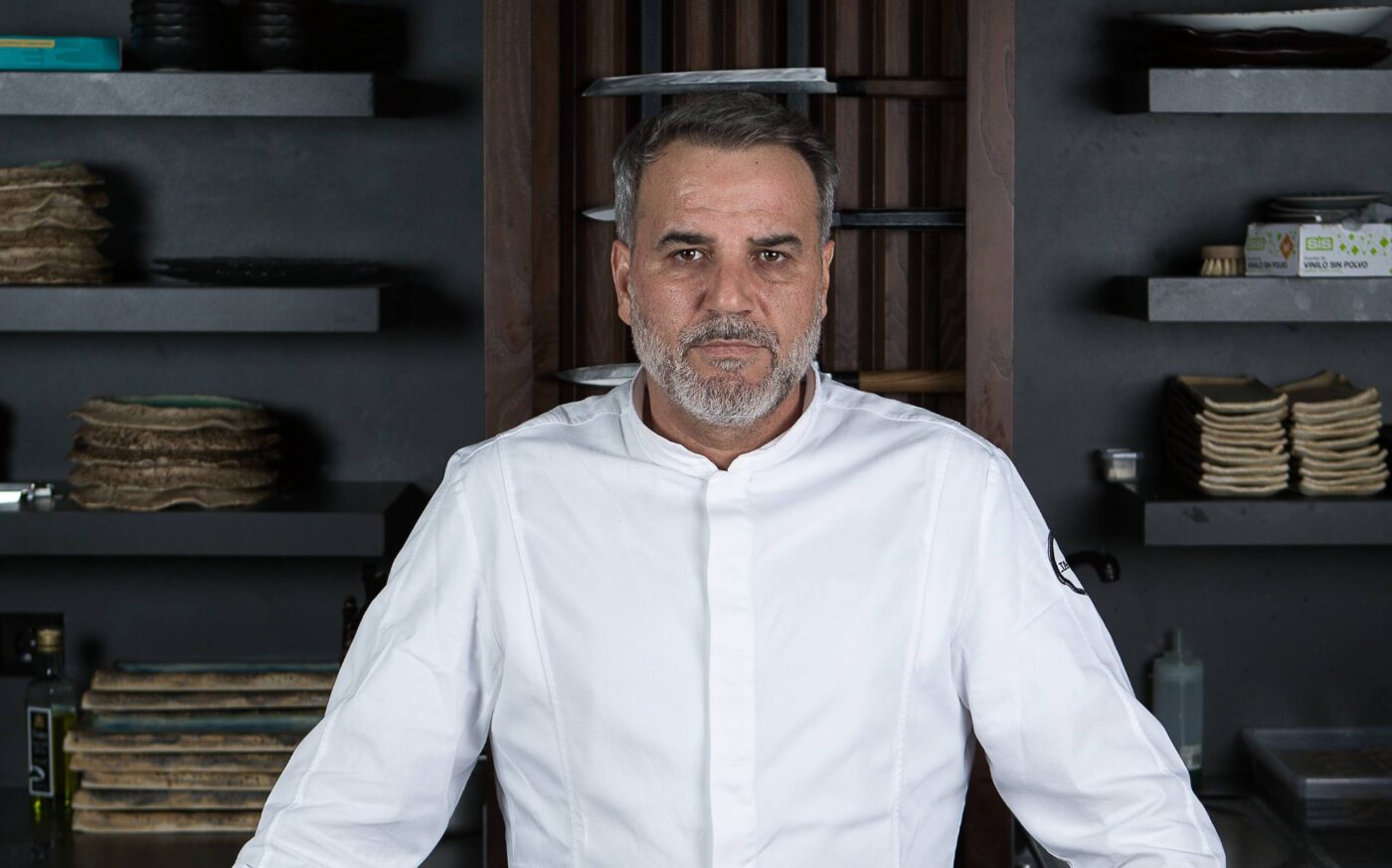 A logbook by Sensei Hiroshi Umi.
During my bountiful years in the trade, and my travels outside and within Japan, I have met countless aspiring masters of the subtle and simple technique of creating the very best sushi. From established chefs to culinary novices with their whole life before them who, fascinated by this culture which exalts the fundamentals and eschews the superfluous, have followed closely in the footsteps of a senshei, to glean their teachings, methods, rules and even philosophies of life. Some, the majority, do not yet have the accomplishment to replicate the tricky art of raw fish, however many years they may have spent hanging onto the coattails of their master's hapi kimono. Others, the minority, skilfully assimilate their new art, in silence and without any showiness, lending a new dimension and culinary identity, full of style and finesse.
This latter group includes the unexpected story of Álvaro Arbeloa. As the expression goes, no one would have bet their last dollar on him. But in a twist in the script which he himself wrote, he set about tearing down all the doomsayers who predicted an unsuccessful outcome for this restless wanderer. Two decades, a crucial tutelage, and three Japanese restaurants later (Marbella, Malaga and now Madrid), and Arbeloa is serving up success on a plate at Ta-Kumi.
Early days in the kitchen
Arbeola comes out to meet us full of boyish enthusiasm at his new venue in the Spanish capital (at Claudio Coello, 114). Smiling, loquacious, lively, exultant, joyful. With his piratical salt-and-pepper beard and the eyes of cheeky young scamp. His eagerness, his unbridled enthusiasm are contagious, as the voice recorder and cameras take stock of his story, with its ups and downs, the years spent alongside his partner and teacher, master Toshio Tsutsui. While also finding time, of course, to try out his stylised cuisine, serious but with a laid-back fusion, showing recognisable traits, a skilled hand, and with the ingredients very much to the fore.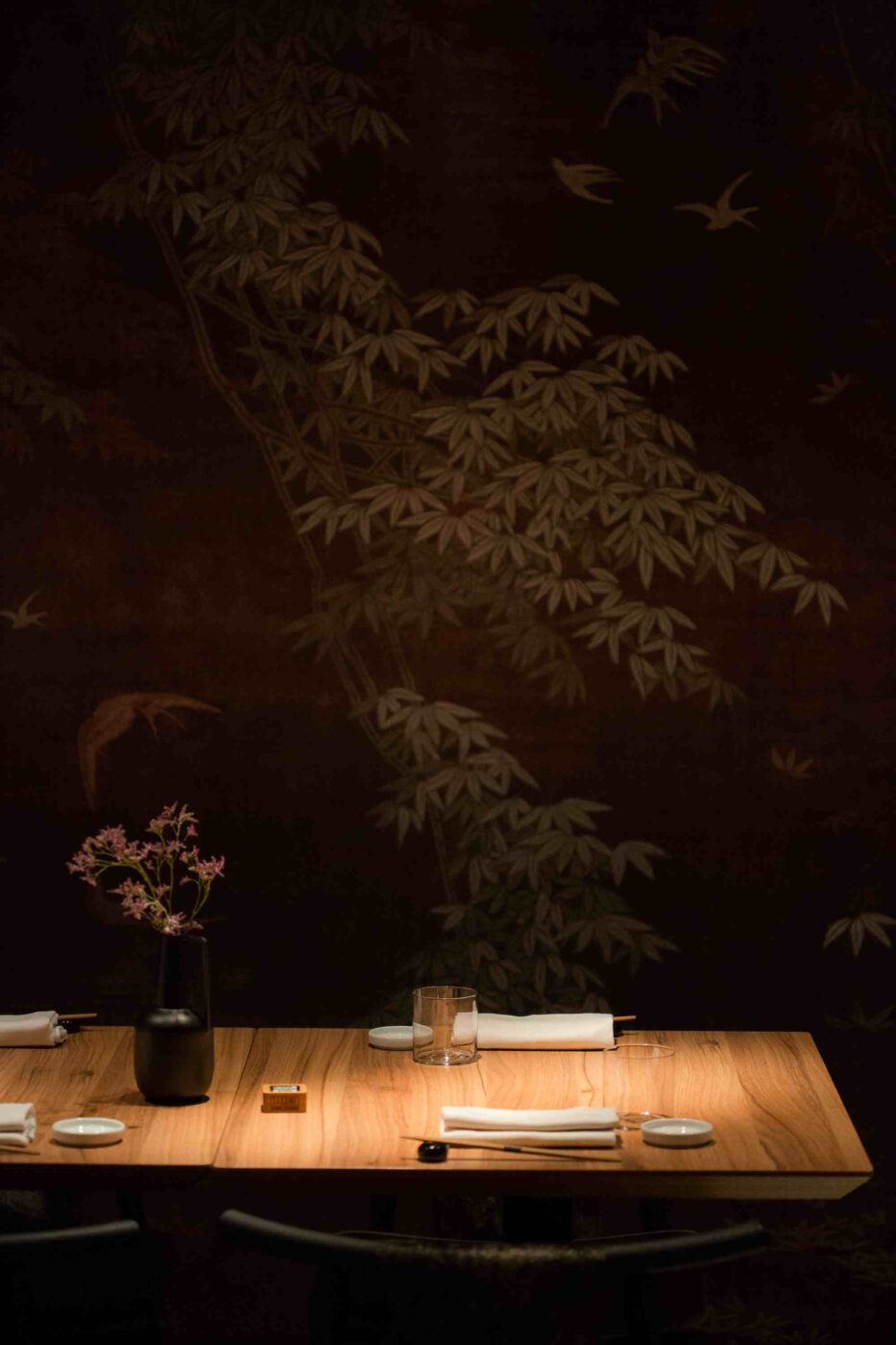 "Some of my mother's side of the family are from Madrid, but above all from Navarre. I was born in Cadiz. We lived there till I was 12, and then moved to Malaga. My father was a lawyer. He died young, and that knocked me off my stride a little. And so I decided to enrol at the Catering School in Marbella, Bellamar. Some friends of mine went off to become chefs, and they talked me into it. I'd done a few little catering gigs on the side, bits and pieces, and in the end it got under my skin. Before I'd even finished my first year I was working nights at the Hotel Kempinski in Estepona, which had just opened, back in 98. I wasn't a very good student, but the kitchen gave me a buzz, I liked it, I really took to it. They gave me more senior roles, and as I spoke English, I went to work in Shanghai with the Bodegas Torres winery. I opened up a couple of Japanese restaurants there, I'd spent time in London, Punta del Este, Mexico… Back then being a chef wasn't really the cool thing to do. My family had been lawyers, pharmacists, engineers. I was the black sheep, you could say, they were kind of all wondering what would become of me," Arbeloa reveals, with a trace of lament.
Toshio Tsutsui: the guide
While in search of his place in the world, illumination struck, an epiphany. In Mallorca, at a hotel belonging to the Blau chain, he met Toshio Tsutsui. And stuck to him like a magnet. He soaked up his technique, his aplomb, his quiet vitality and wisdom. That diminutive little man became a huge father figure, a spiritual lodestar. Toshio, born in Fukuoka, arrived in Mallorca having authoritatively and profitably run a number of culinary projects in California. "I'm still learning from him. He's 78 years old now, but is in great form. He is my partner in business, and in so much else. He is also the soul of this project. Without him it wouldn't be possible. I think of him as family, as my guide. I met him at the age of thirty-something, when I didn't even know where I was. He set me on the straight and narrow," explains the chef who shares both forename and surname with his cousin, the former Deportivo La Coruña, Real Madrid and Liverpool footballer, who won the World Cup with Spain in 2010.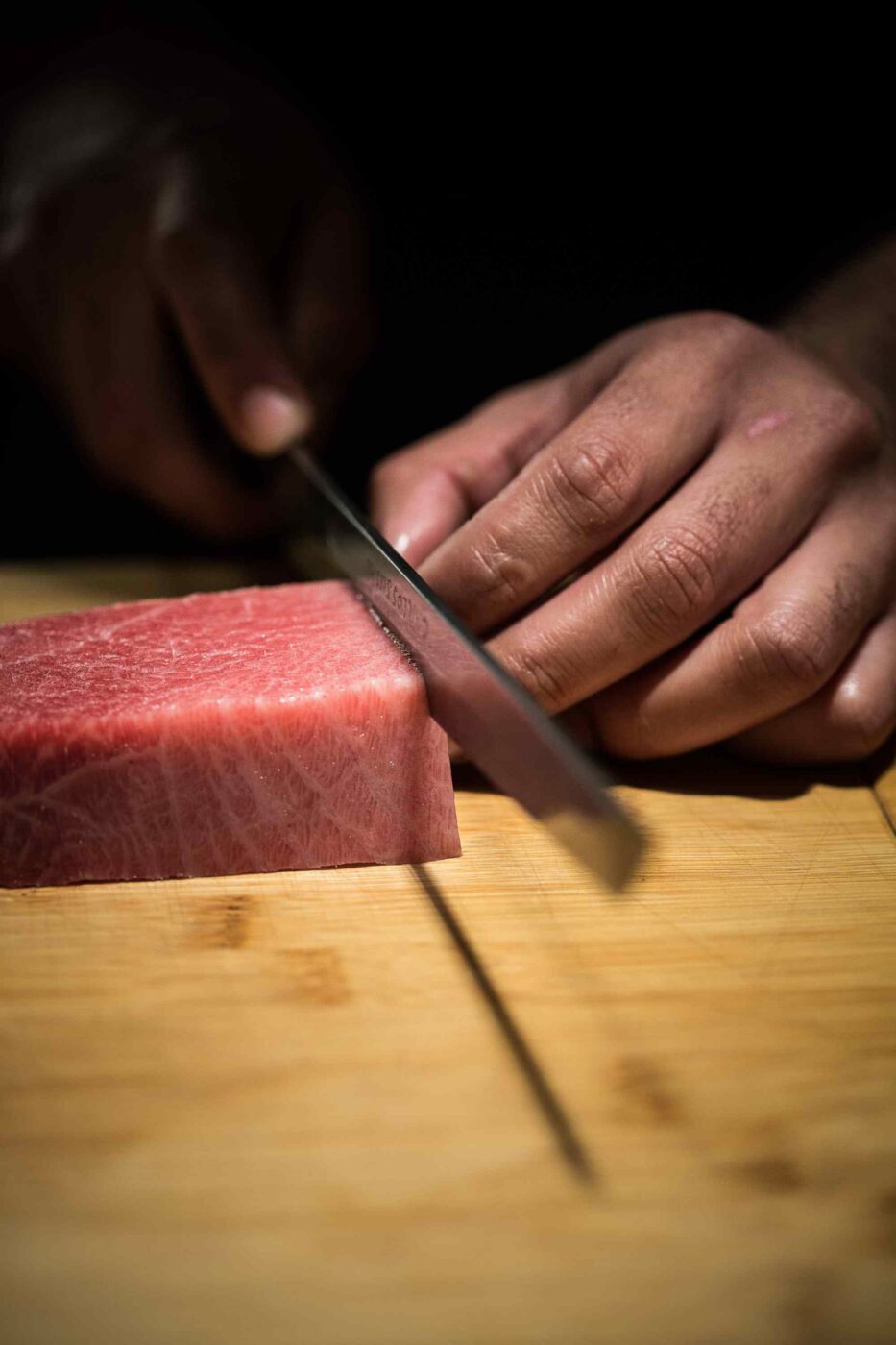 This partnership with Toshio has resulted in three restaurants which follow a similar approach, with distinctive elements. The Ta-Kumi hallmark defines itself as traditional Japanese cuisine with a contemporary touch, focusing on ingredients and technique. There you will find nigiris and sashimi of the utmost freshness (the moriawase perfectly moulded, with a wide range of akami, chutoro and otoro), some mouthwatering tempura rolls of prawn and green asparagus, which are the talk of the Costa del Sol; really traditional gyozas, the way they make them back home; a mixed tartar of akami and otoro, topped with caviar and drizzled with ponzu and yolk vinaigrette; an otoro usuzukuri with fresh wasabi (from Viladrau in the Montseny mountains outside Barcelona) reflecting huge control in how it is cut, and Arbeloa's predilection for the very finest Japanese knives from Sakai…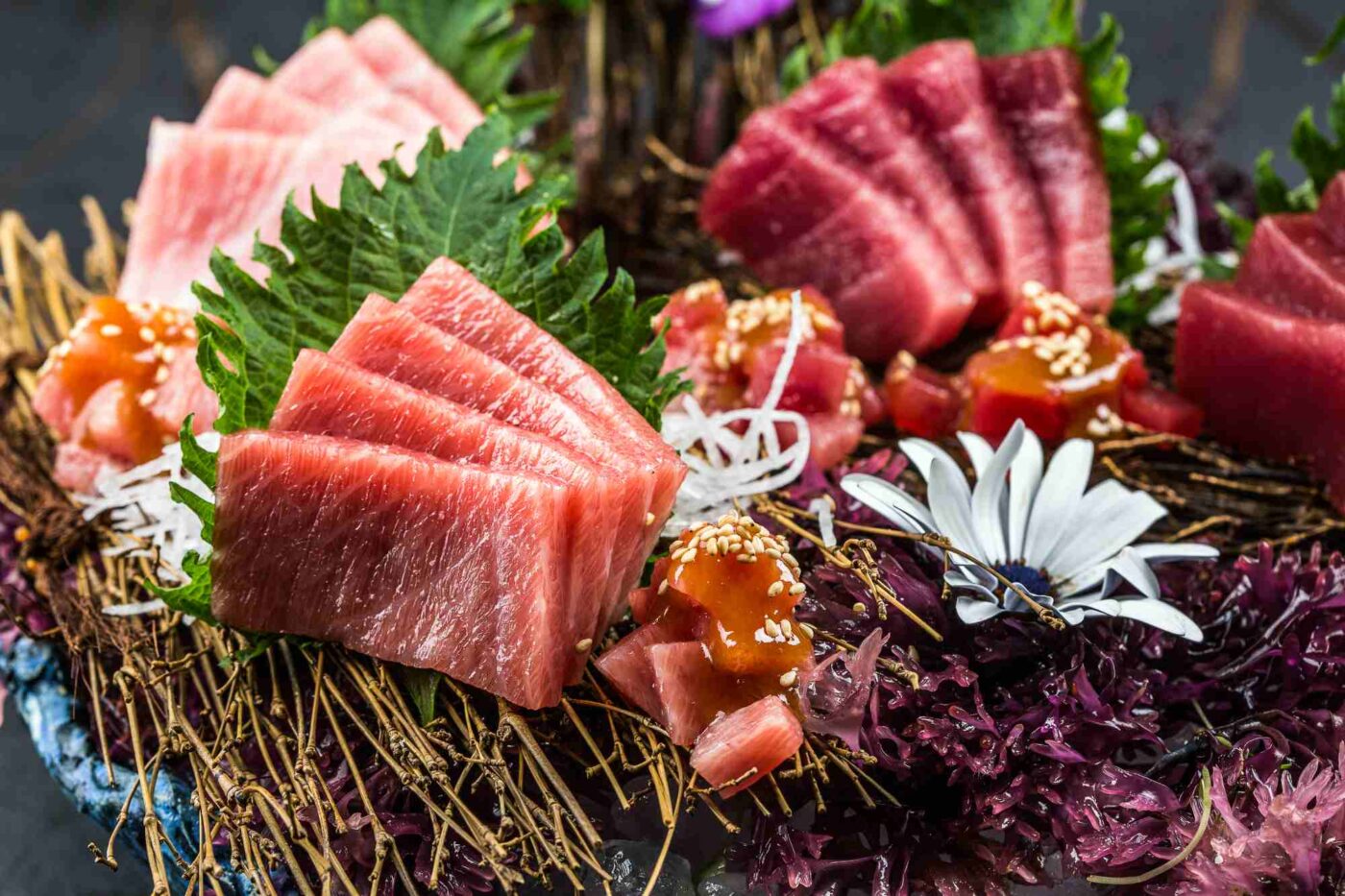 Ta-Kumi. Placing the ingredients on a pedestal
"Our toro tartar with truffle is also going down a storm. Bluefin tuna is the star ingredient, and the Fuentes produce is outstanding. Toshio used to say to me the fish is good here, but in Japan it's much better. But that's not completely true. The key factor is that there they treat it better throughout the process. From when it's caught up until when it's served," our host reflects. His larder speaks of fish markets, the Mediterranean Sea, tuna from the Strait of Gibraltar… As well as salmon, hamachi, croaker, seabass, red mullet, pandora, squid, soul, turbot, sablefish for high-temperature cooking, blue scad, red, white and scarlet shrimp, oysters, scallops, prawns, Norway lobster, a few razorfish to be fried… Even a wonderful wagyu.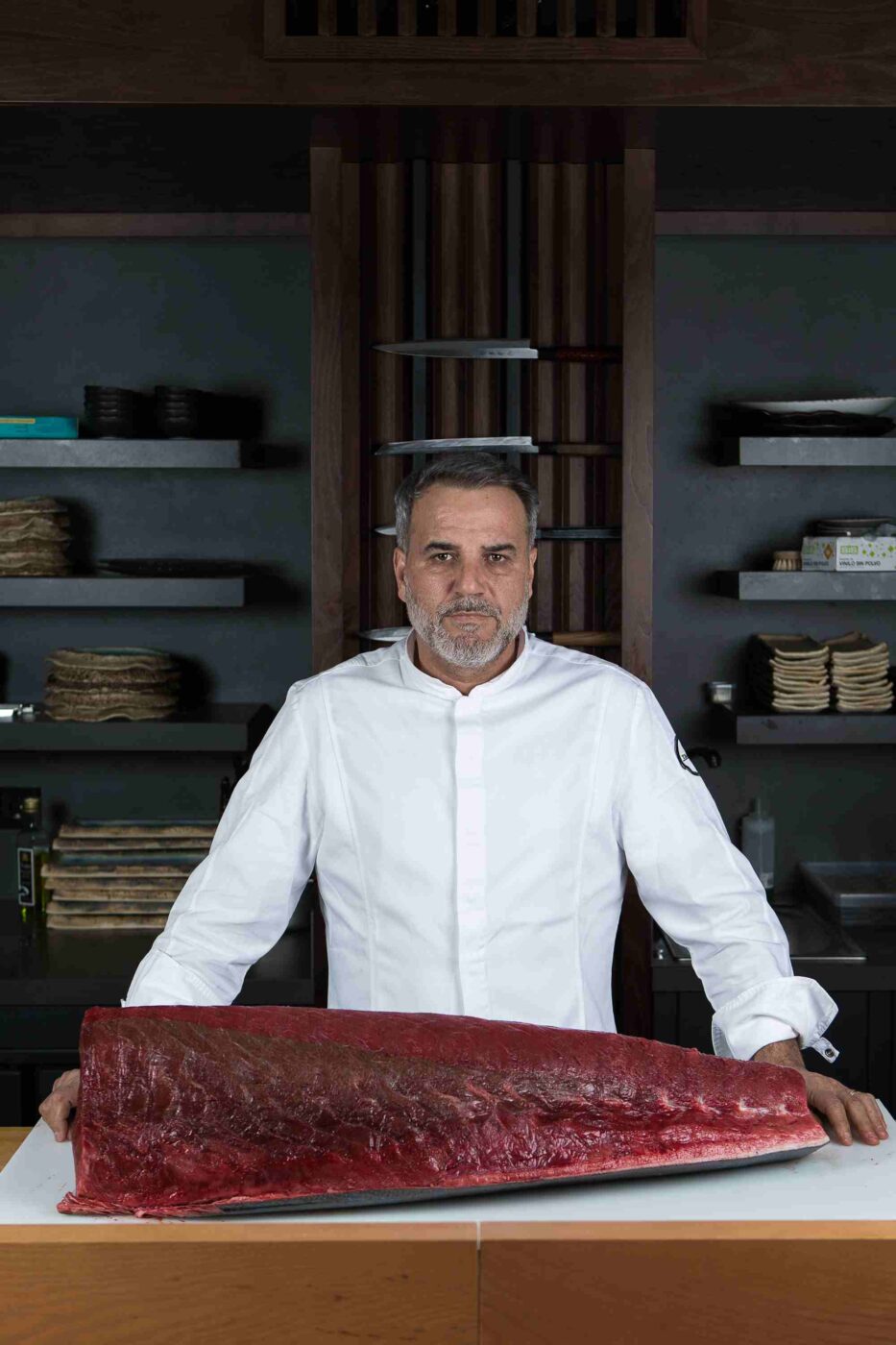 Ta-Kumi means master, elegance and craftsman. It also conceals the initials of Toshio and Álvaro, the union of two different cultures, predestined to meet. "My senshei split the name with a hyphen to create a twofold pun which is really nice, and means a lot to us. Because Kumi translates as team". And so the student is already tracing the path of mastery.