Tartar with marrow tempura and egg cream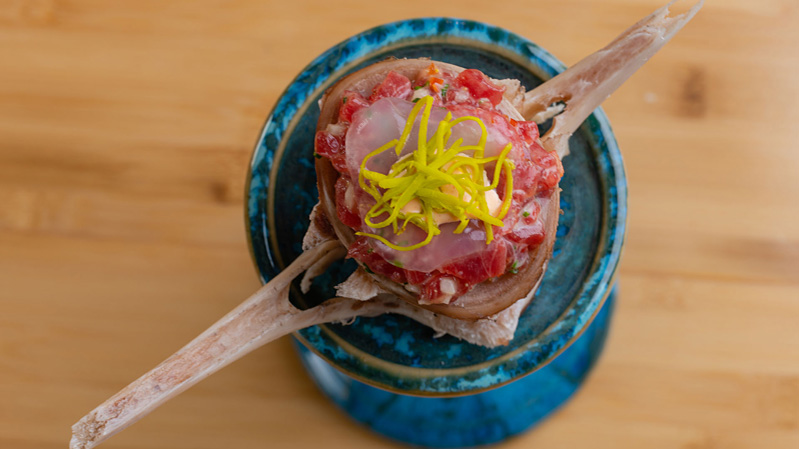 Method
A recipe that stands out for its distinctive flavour and spectacular presentation.
Begin by cutting open the backbone to remove the marrow, and set aside. Clean the backbone well to use for the presentation.
Boil the egg for three minutes, and chill.
Meanwhile, chop the spring onion, chives and red pepper very finely, and set aside.
Use a blender to make a smooth, creamy sauce with the egg, soy sauce, mustard, ginger and virgin olive oil.
Mix the mayonnaise and sriracha into a spicy mayonnaise.
Place the chopped tuna and vegetables in a bowl, and dress with the egg cream. Add salt and pepper to taste.
Flour the marrow for tempura.
And now you have all the ingredients ready to put together this spectacular dish.
Presentation.
Place the tartar on the backbone. On top, add the marrow, and finish off with a few dollops of sriracha mayonnaise.