Interpretation of a Tuna Gilda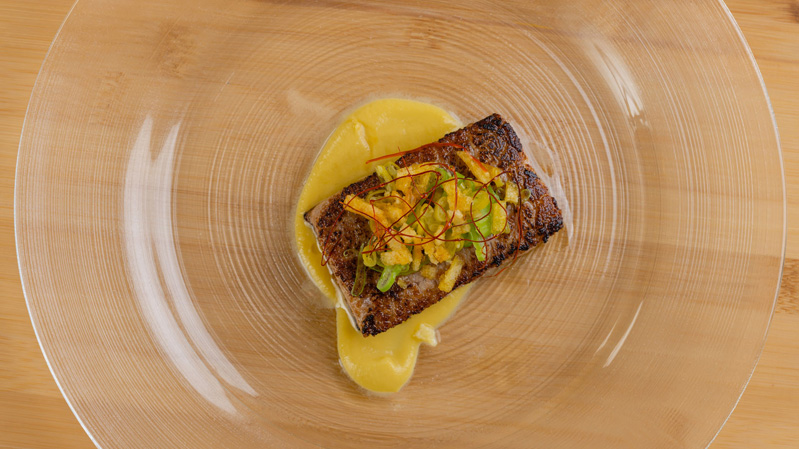 Method
This recipe calls for a cut of bluefin tuna belly of around 800 g. Choose a good quality Gordal olive and crush with an anchovy, a few drops of Arbequina olive oil and some of the olive water to create a mild, light olive and anchovy cream.
Meanwhile, chop the piparra pepper and the green spring onion into slices, and break the crisps up to make crunchy crumbs.
Prepare a marinade with the piparra pepper vinegar, soy sauce and sugar.
Cut the tuna belly into 100 g portions and marinate for 10 minutes.
When the 10 minutes are up, dry the tuna well and sear in a frying pan over a high heat.
And it's ready to serve!
Presentation
A spectacular presentation for a spectacular recipe. Place the seared tuna on a plate lightly anointed with the olive cream. Add the piparra peppers, spring onion and potato crumbs on top of the tuna. And as a finishing touch, a few drops of Arbequina olive oil.
Bon appétit!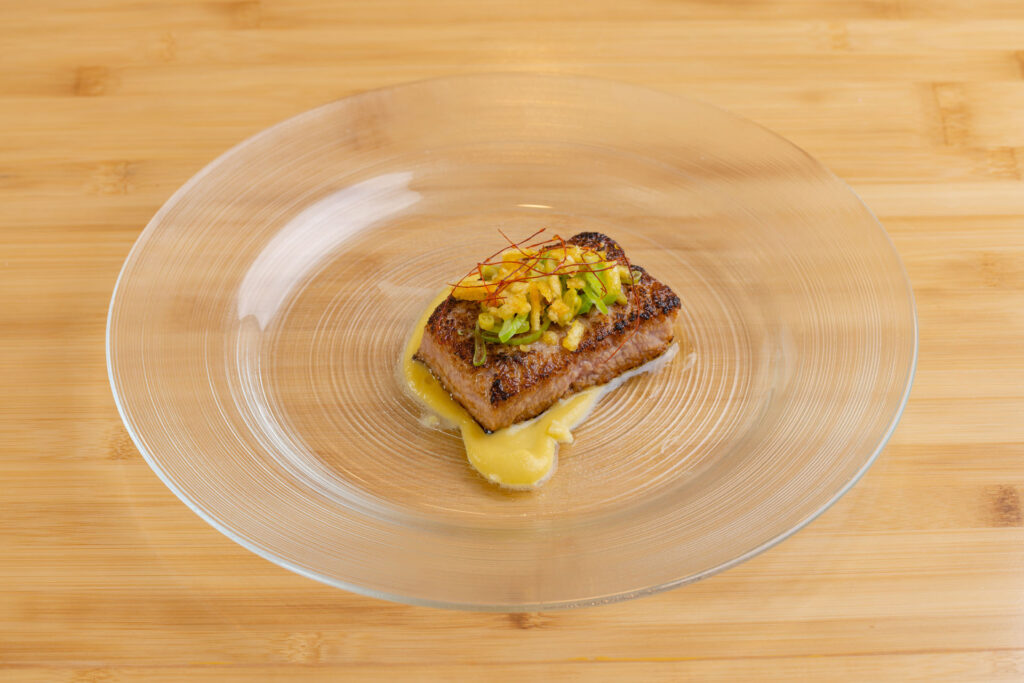 Add the crisp crumbs at the last moment, just before serving, so they retain all their crunch.

Chef's note.