Barbecued backbone with stuffed potato and roast sweetcorn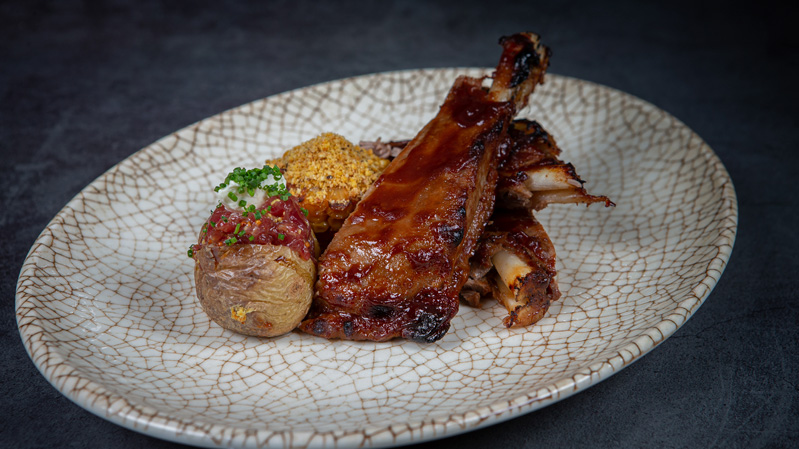 Also known as the ribs of the sea, the tuna's backbone is an unusual cut, very similar to a rack of pork ribs. It has numerous culinary applications, which of course include barbecuing. Today we try it with stuffed potatoes and roast sweetcorn.
METHOD
Begin by roasting the sweetcorn in butter at 180° until it begins to brown.
Coat the bluefin tuna backbone with the barbecue sauce and roast in the oven at 180° for 15 minutes. Then turn the oven up to 220 degrees for another 5 minutes to caramelise.
POTATO PREPARATION
Bake the potatoes.
Cut the tuna backbone for the tartar and mix with salt, freshly ground black pepper, virgin olive oil, wholegrain mustard, soy sauce, lemon and chives.
Cut open the potato, place the tuna tartar, a little sour cream and chopped chives.
PRESENTATION
Place the corncob and powdered fried sweetcorn on the plate, with the backbone and stuffed potato.